When using Wodify Pulse, your kiosk will now have the 'Pick a Myzone Device' footer underneath of each signed-in athlete. 
An athlete may already have registered their personal device, so you may select this on the drop down: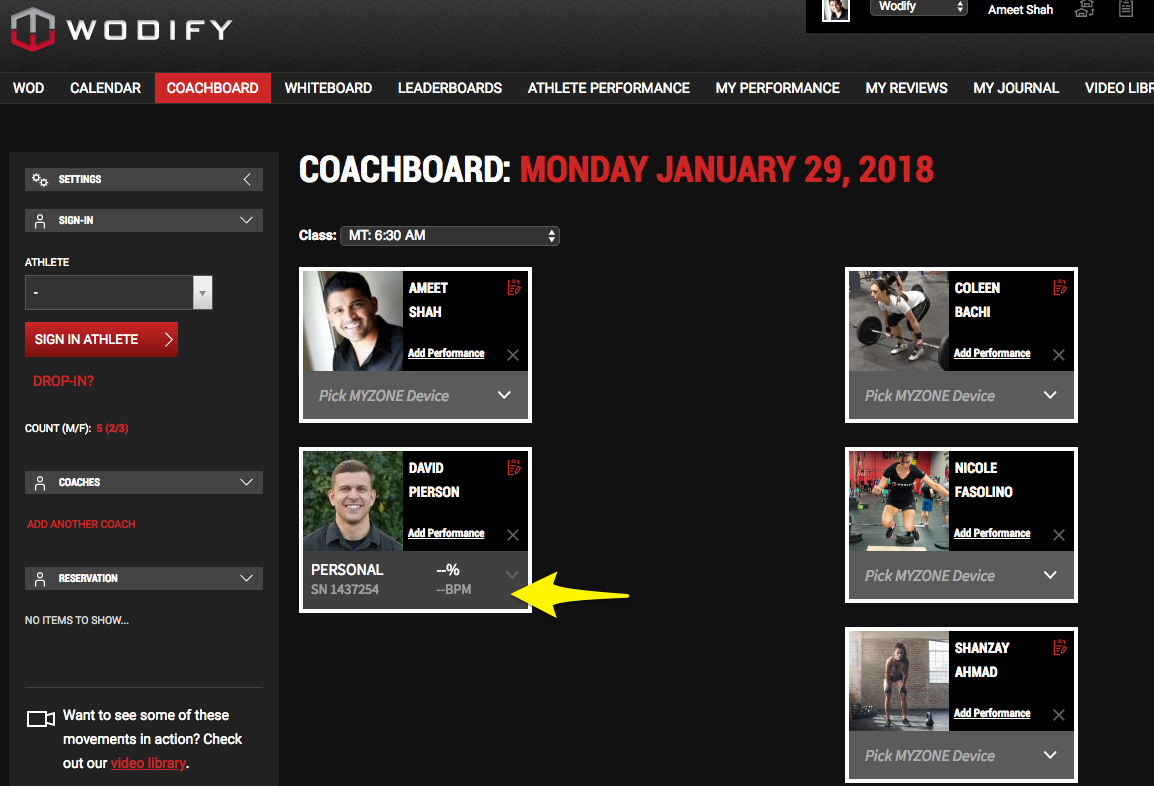 You may decide to assign a Loaner Device to an athlete:
Click 'Pick Myzone Device'
Select Loaner Device: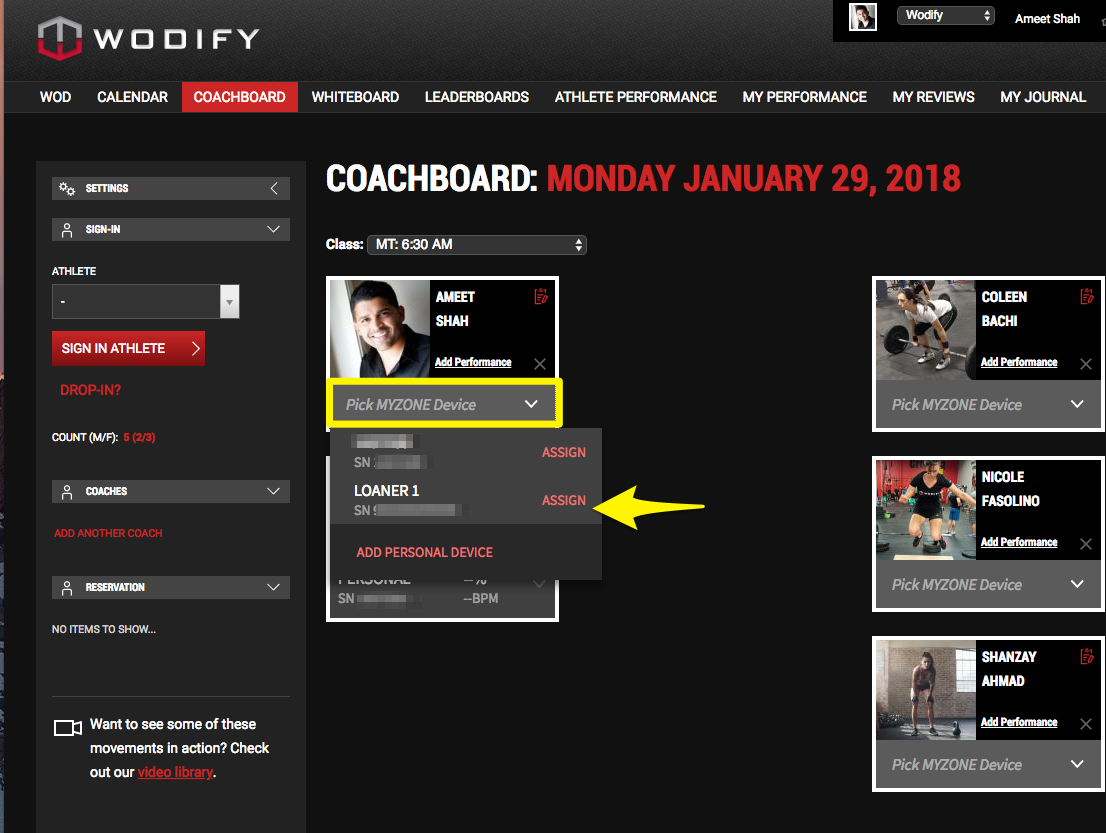 If you select Loaner Device, you must confirm your Biometric Data (Weight & Birthdate):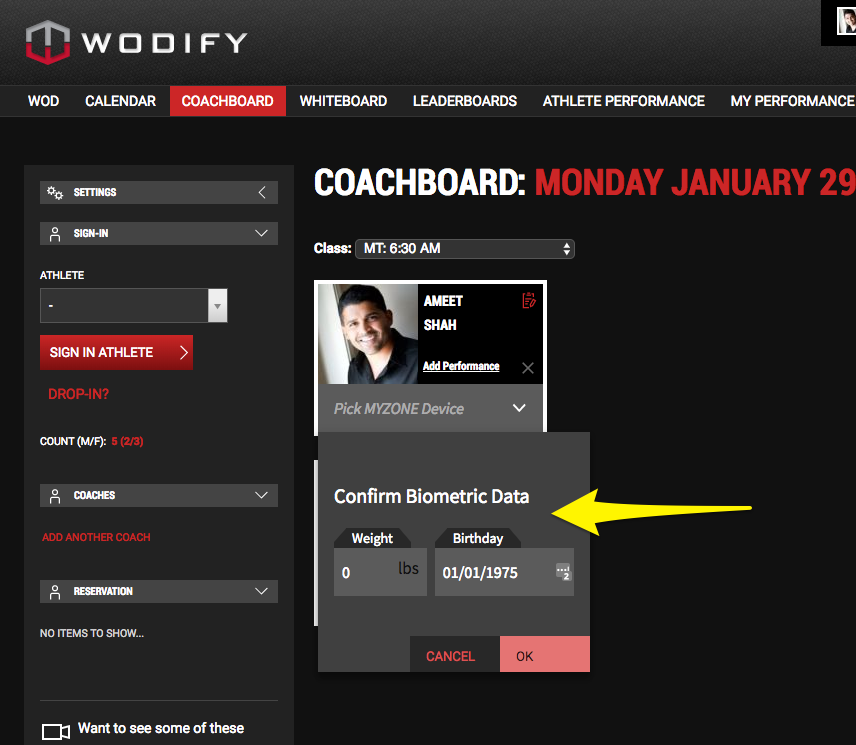 Click 'OK' and proceed.
*Once the belts are placed properly on the body and the sensors are picking up a a heartbeat, the Wodify Pulse Icon will appear on the right-side of the screen above the Appointments Circle. Click the Pulse Icon to view the tiles right on your screen.