New! 🚀
Core Updates
Targeted Announcements: Create announcements designed for all members, or specific programs or locations. You'll even be able to send push notifications to mobile devices.
Workout Builder

Convert 1-time Exercises to Reusable Components:

We added the ability to convert 1-time exercises to custom saved components to allow for quick and easy re-programming. Clients will also be able to track their results over time.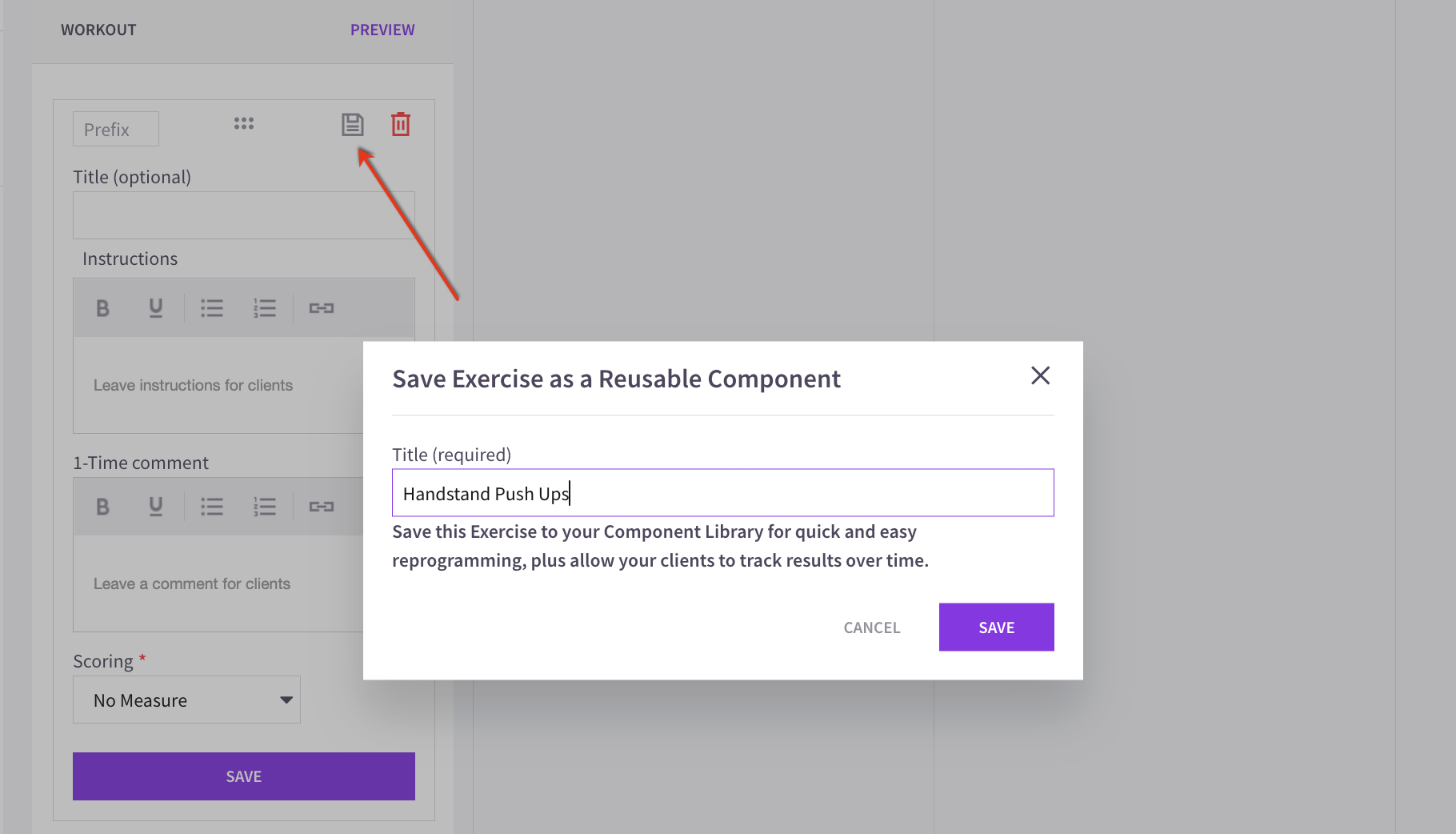 Wodify Retain

More prominent at-risk warning

Additional filters added

In-App Chat: No longer displays inactive clients when searching for recipients.
Simple Sign-in: Dark Mode is now available.
Progressions: Admins can now manually set attendance tracker value.
Mobile App Updates
ICS Emails for Coaches: Coaches will now receive ICS emails when they are scheduled to coach a class which allows them to add events to their personal calendars.