Wodify Payments (powered by Stripe) provides you with full transparency into your Payouts (deposits). This makes the process of reconciling your bank account a breeze!
In this article, we will cover:
Viewing Upcoming Scheduled and Pending Payouts
Payouts are organized by the date the funds will be deposited. This view will give a birdseye view of what funds are coming your way.
To view upcoming Payouts:
Go to Financial > Payouts
Scheduled & Pending tab will appear by default

Scheduled - transactions have been grouped based on their estimated date of arrival in your bank account, but are subject to change
Pending - the payout has been finalized and will be transferred to your bank account on the date listed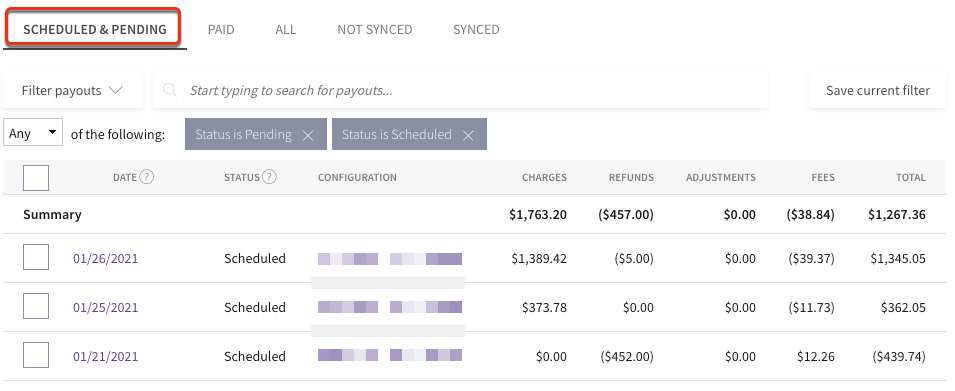 Viewing Paid Payouts
Looking for past payouts? The paid tab can be used to see what has already been transferred to your bank account.
To view previous Payouts:
Go to > Financial > Payouts
Click on the Paid tab

Paid - the payout is expected to have arrived in your bank account (although a 2-3 delay, due to weekends and holidays, is not abnormal)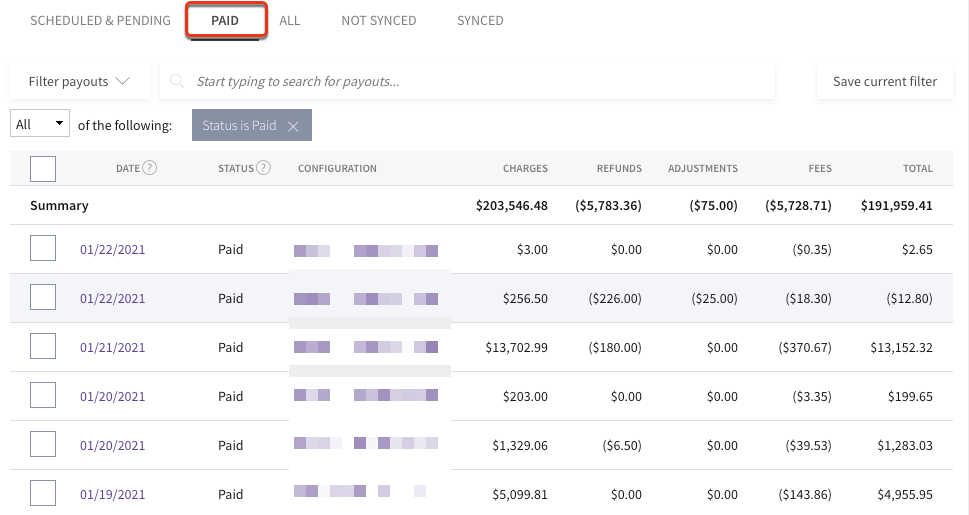 ____________________
More Information:
TIP: Wodify Blueprint Course - Financial Settings
If you need any additional assistance with Viewing Upcoming Payouts, feel free to reach out to us at support@wodify.comor via Priority Live Chat in your admin account (Promote only).