New! 🚀
Core Updates
Client Profile Attendance Chart:

A quick glance at client attendance patterns and trends.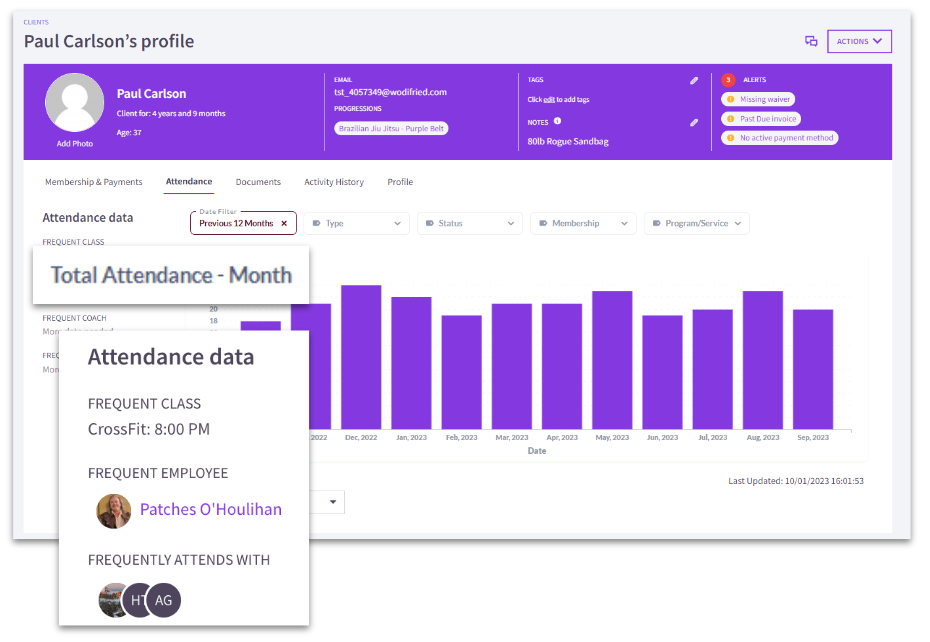 Task Management Improvements 

Recurring Tasks: 

Save time and effort by automating repetitive tasks

Task Notifications: 

Hold employees accountable with timely reminders 

Assign to Employee Segments: 

Efficiently distribute tasks through targeted assignment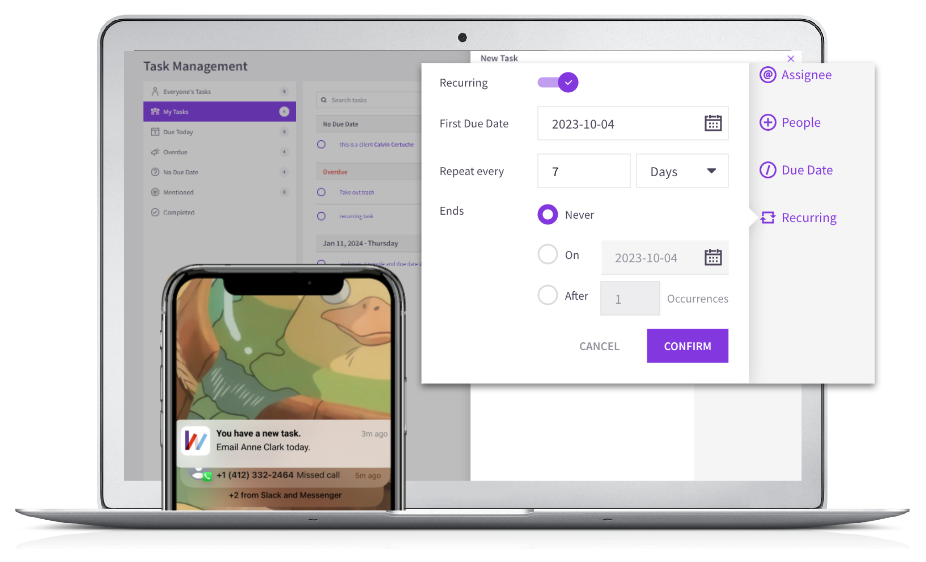 In-App Chat Send Media: Send content from the Media Library to clients or employees through In-App Chat communication. 

Collapsible

Left-Hand Main Navigation

New Custom Dictionary Terms:

Rx, Rx+,  Scaled, Leaderboard
Mobile App Updates
Enhanced Memberships Detail Screen for Clients: We've added the number of sign-ins, reservations, no-shows, and cancellations to the Membership Details tab to increase transparency for clients in their membership attendance data.

Mark All Complete Button: We've added a floating button on the results screen that makes it easy to check off all Checkmark Component results simultaneously.