New! 🚀
Core Updates
Task Management Improvements

Tasks "Following" Section: Employees can easily keep track of updates to specific tasks by being added as a "follower" to the task.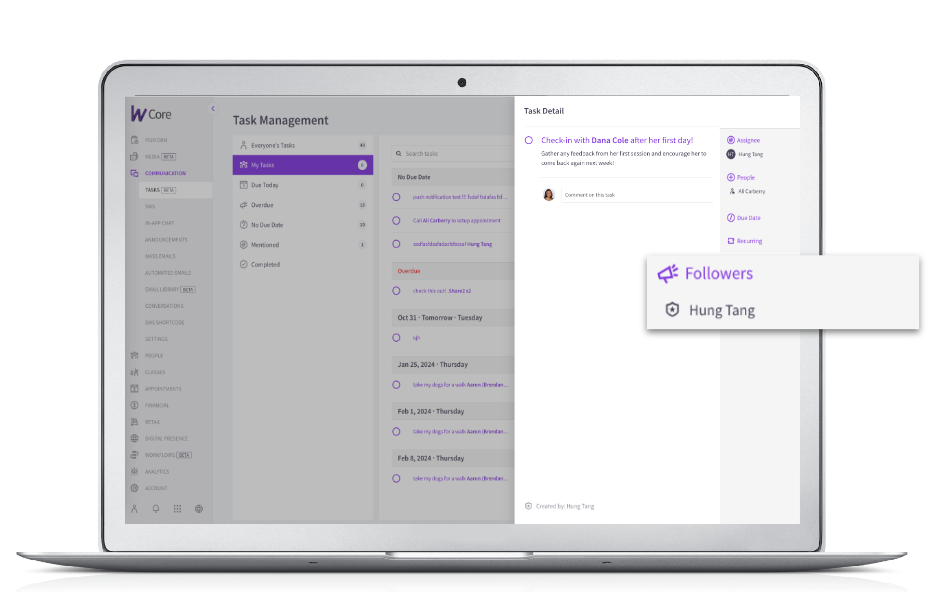 Tasks People Sidebar: A modal to view lead/client information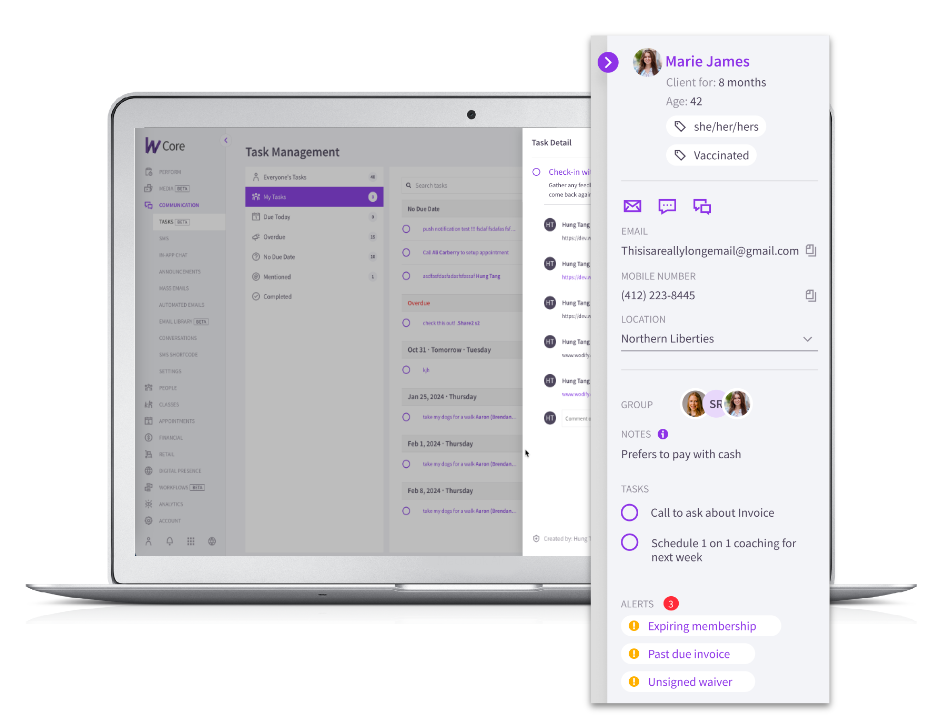 Progression Tracking Improvements

"Manage Level" Sidebar: You can now manage progression levels from the homepage tab in a sidebar, rather than navigating to a separate page.

Client Profile Add Level: This new addition allows you to add progression levels directly from a client's profile.