Admins, Managers and Coaches can copy any current or past WOD to another program, multiple programs at once or another day easily with the Copy WOD feature!
You can also star WODs to label your favorites!
Copy an existing WOD to another program or multiple programs at once:
Head to Wodify Core

Select 'WOD' > 'List'

Find the WOD you wish to copy

On right side of the screen, select the dropdown to COPY WOD

Select 'Copy WOD to other programs'

Select all programs you want to copy this WOD

Select SAVE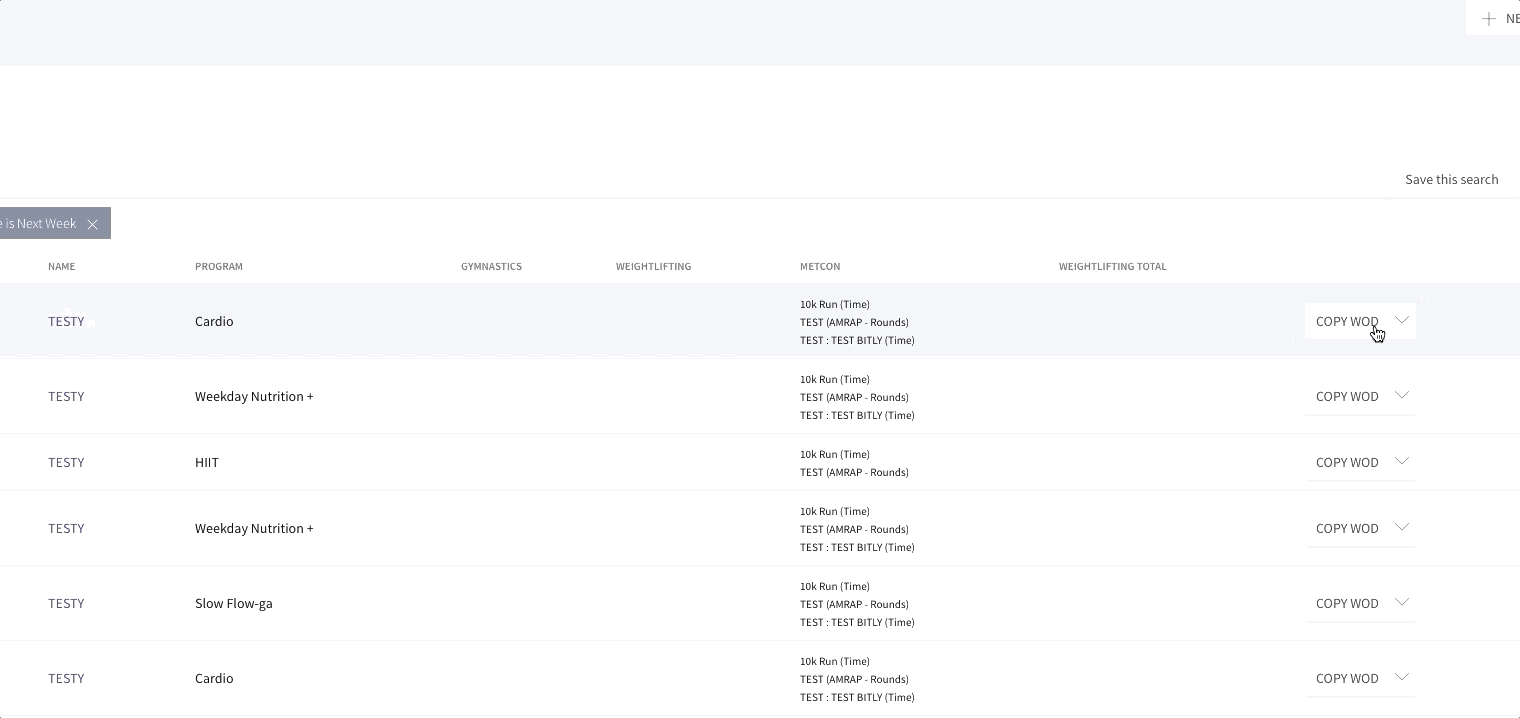 You also have the option to select 'Copy WOD to another day' if you would like to Copy the same WOD to a future date.
Star an existing WOD:
Log in to Wodify

Go to Wodify Admin > 'WOD' > 'List'

Find the WOD in which you would like to star, and click on the star icon to the left of the original WOD date to mark as a favorite.
TIP: Utilize the 'Starred' tab from your WOD > List to identify frequently used WODs that you have starred. You can also copy starred WODs as needed!
____________________
More Information:
TIP: Wodify Blueprint Course - Getting Started with Wodify Perform
If you need any additional assistance with Starring & Copying WODs, feel free to reach out to us at support@wodify.com.