This article will show you how to link your Online Sales Portal to your website. This includes linking and using Permalinks. 
In this article, we will cover:
Best Practices
It's best practice to create Call-to-Action (CTA) buttons on your website that link either to your Online Sales Portal URL or to specific membership plans, using permalinks.  Using permalinks will direct clients to a specific plan to purchase, creating a more seamless journey from your website to checkout.
Due to changes in web browser security settings, to avoid any error messages, we do not recommend embedding the Online Sales Portal in an iframe on your website. 
Here's an example of what this will look like on your website: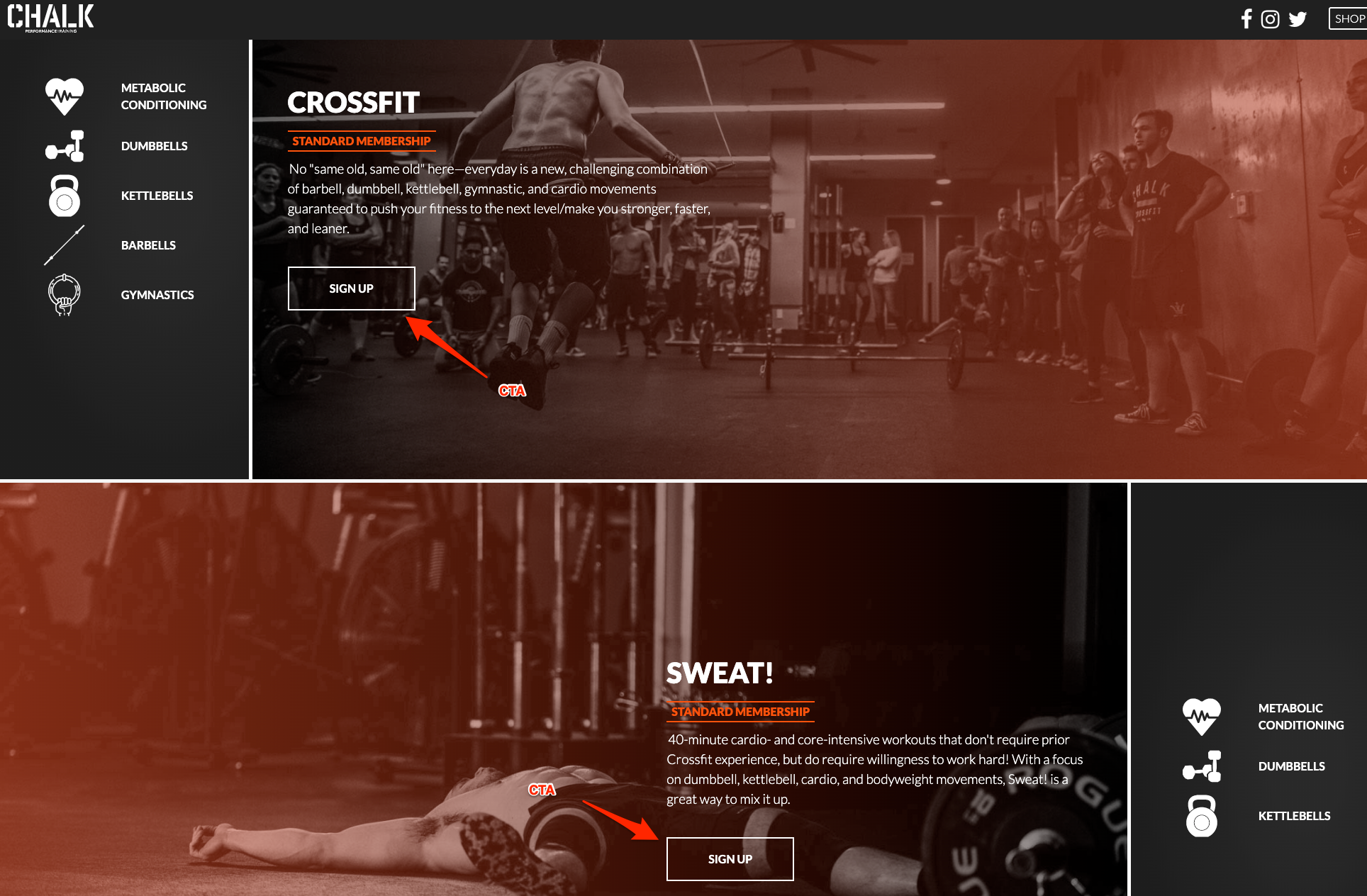 Permalinking
To find permalinks:
Go to Digital Presence > Sales Portal Settings.
Click Edit next to a membership template to view the payment plans associated with this template.
Next to each payment plan available in your Online Sales Portal, you will see a permalink icon.


Click on the icon to copy that individual payment plans' link.
Test the link:  

Paste the URL into a new browser
You will notice that this will direct you to a specific payment plan

From there, you can add these links to your website wherever you wish to sell memberships or to advertise free trials/drop-ins!



If you have any further questions about the Best Practice to Link My Online Sales Portal on My Website, reach out to our team at support@wodify.com or via Priority Live Chat in your admin account (Promote only).