This article will help you understand how to manage the comment and like features for your athletes.
In this article, we will cover:
Editing or Deleting Comments
To edit or delete a comment, simply open the conversation and click the pencil icon next to the comment. As the Admin, you can then choose to edit or delete this comment.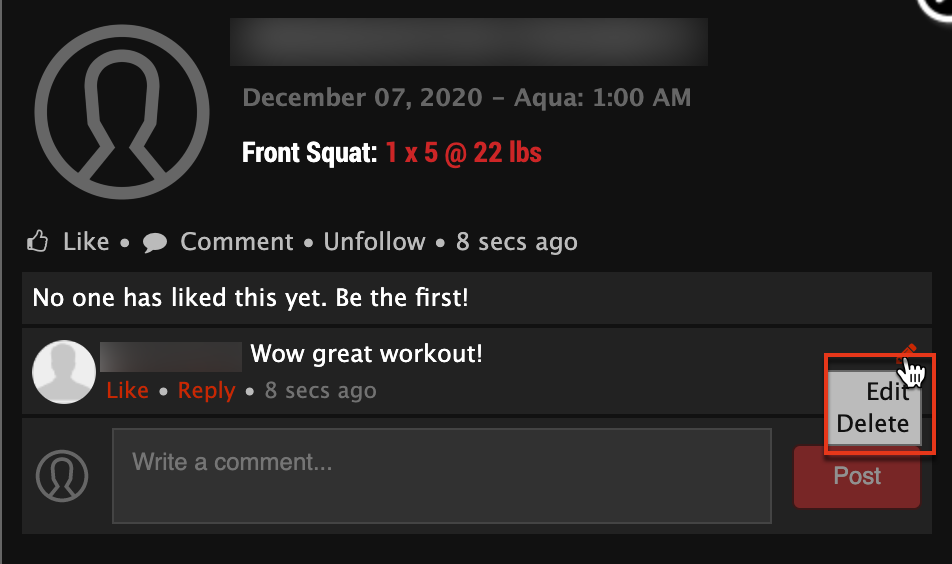 ____________________
Disabling an Athlete's Ability to Comment/Like
There may be multiple reasons to disable an athlete's ability to comment/like. These could potentially include offensive language, the athlete is under 18, etc.
To Disable:
Log in to Wodify Admin
Find the athlete in question using People > Athletes or our Global Search (Shift + S)
Select the athlete's Profile tab
Scroll to Roles & Permissions Section
Toggle to disable Allowed to Like and Comment Feature
Select Save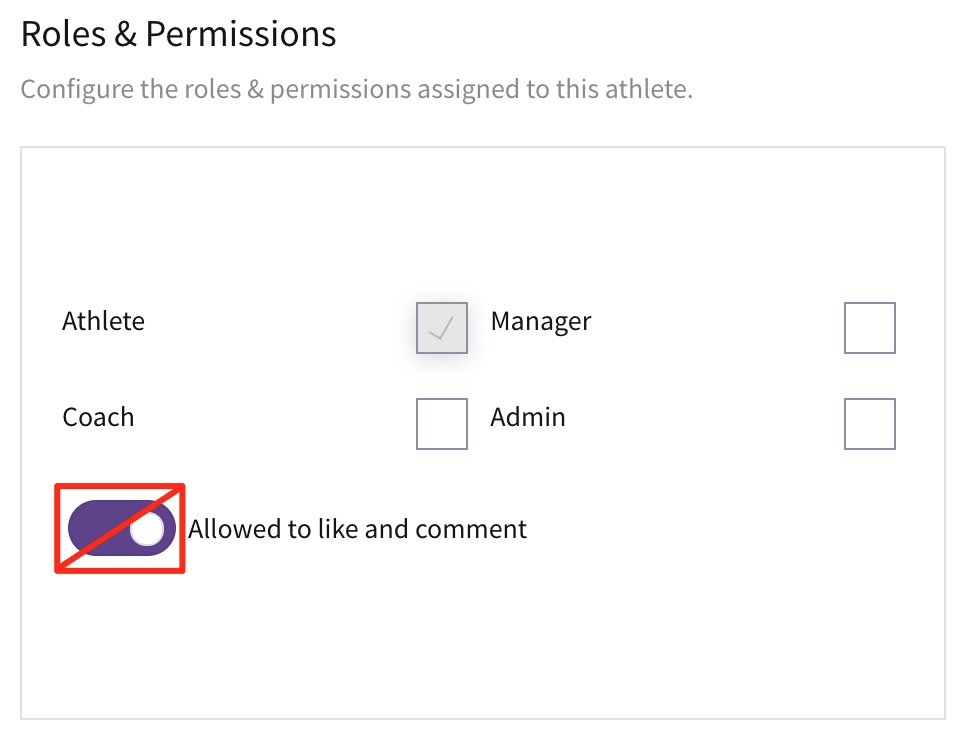 ____________________
More Information:
TIP: Wodify Blueprint Course - Getting Started with Wodify Perform
If you need any additional assistance with Managing Comments and Likes, feel free to reach out to us at support@wodify.com.