Wodify allows affiliates to insert their public calendar on to their website.  All that's needed is the Public Calendar HTML:

To find your Public Calendar (LIST VIEW) HTML code:
Log in to Wodify Core > 'Gym' > 'Web Integrations' > 'Public Calendar - Iframe'
Click 'EDIT'
Paste this iframe into the HTML of your website
The public calendar displays in the same style as the Wodify website.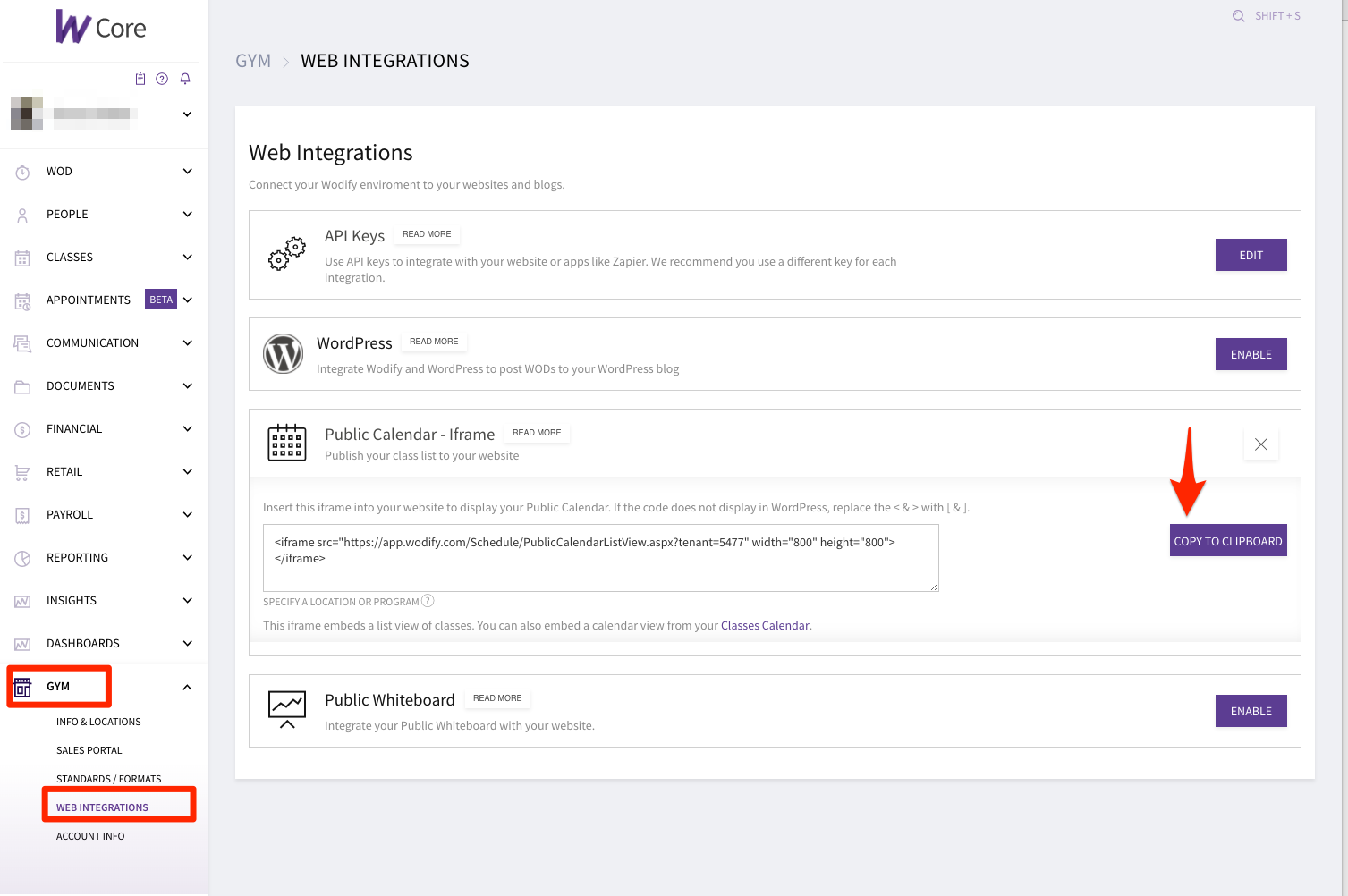 NOTE: If you'd like to specify a location and/or program, you can add "LocationName=CrossFit Wodify&ProgramName=Foundations" AFTER "Public CalendarListView.aspx" 
You can also embed a calendar view from your Classes Calendar: 
Login to Wodify Core > 'Classes' > 'Calendar'
Click  '</> Embed' in the top right corner
Click 'Copy to Clipboard'
Paste this iframe into the HTML of your website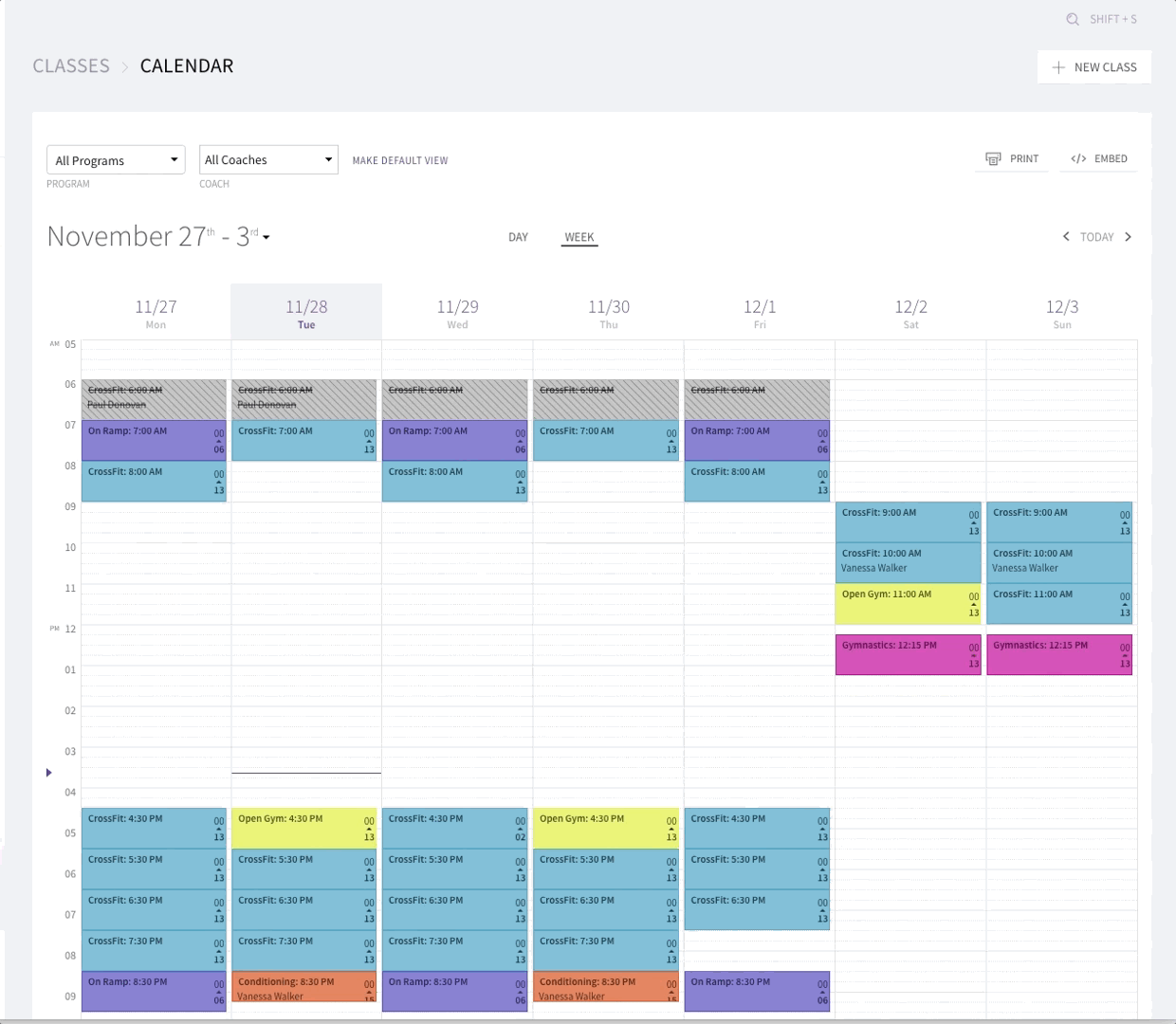 IMPORTANT!!  Some versions of WordPress do not allow iframe code on its pages.  One way around this is to switch the '<' and '>' signs in the iframe code to '[' and ']'. For example:

<iframe>http://.... /> can be edited to read [iframe]http://..../]