When choosing which membership plans and sessions are sold online, determine the earliest date the athlete can begin after purchasing his or her membership. 

To determine the earliest start date of a membership sold online:

Go to Wodify Admin > 'Gym' > 'Sales Portal'
Click 'Edit' for the membership plan or session of choice
Enter the 'Earliest Start Date' that the membership can be purchased online
Click 'Save'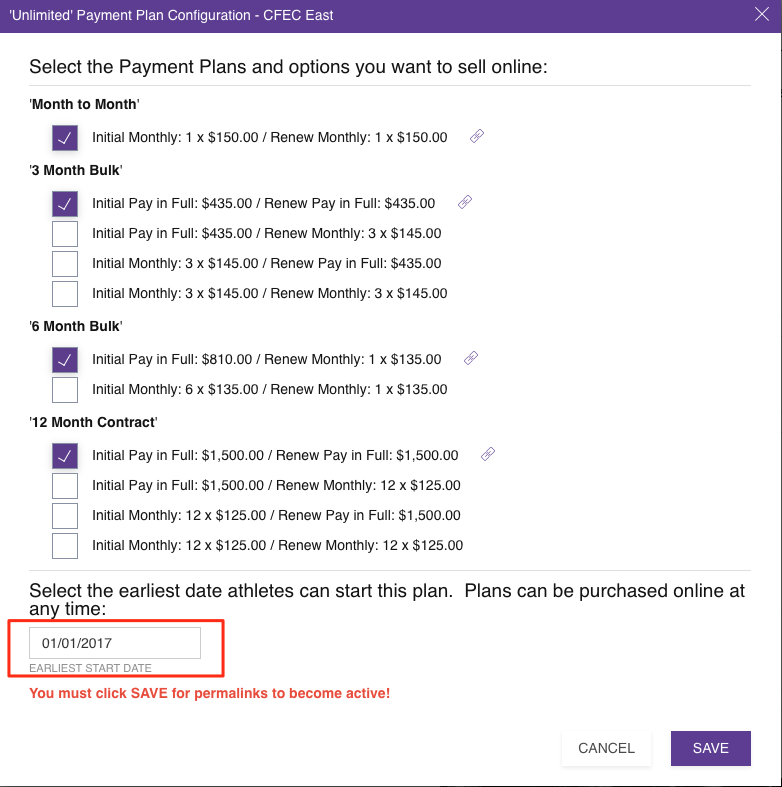 Note: Athletes can purchase the membership prior to this date and will be charged at time of purchase. When purchasing they will not be able to choose a 'Start Date' for the membership prior to the date selected on this page.