Do you want to be able to see how new leads and athletes are landing on your online sales portal? Have you wondered which of your ads are driving the most traffic to your online portal and how much time these leads spend on each page? 
The Wodify Online Sales portal integrates with Google Analytics so you can now track this information using one of the most powerful, free marketing tools available. This information will allow you to make smarter, more informed marketing decisions and spend your money toward ads that are going to bring more business to your gym. 
If you have an existing Google Analytics account, you can skip to 'To find your specific Google Tracking ID.' 
To create a Google Analytics account:
Visit google.com/Analytics
Click the 'Sign in' option in the top right corner and select the 'Google Analytics' sign in option
Follow the on-screen instructions to create your Google Analytics account
Now that your Analytics account has been created you will need to obtain your Google Tracking ID. If you are signing up for Google Analytics for the first time, you will be provided with your Google Tracking ID at the end of the signup process. To find your specific Google Tracking ID:
Sign into your Analytics account and click on the 'Admin' tab
Select an account from the dropdown in the 'Account' column
Select a property from the 'Property' column
Under Property, select 'Tracking Info > Tracking Code
Copy the Tracking ID provided. This code should begin with 'UA,' then a string of 9-10 numbers.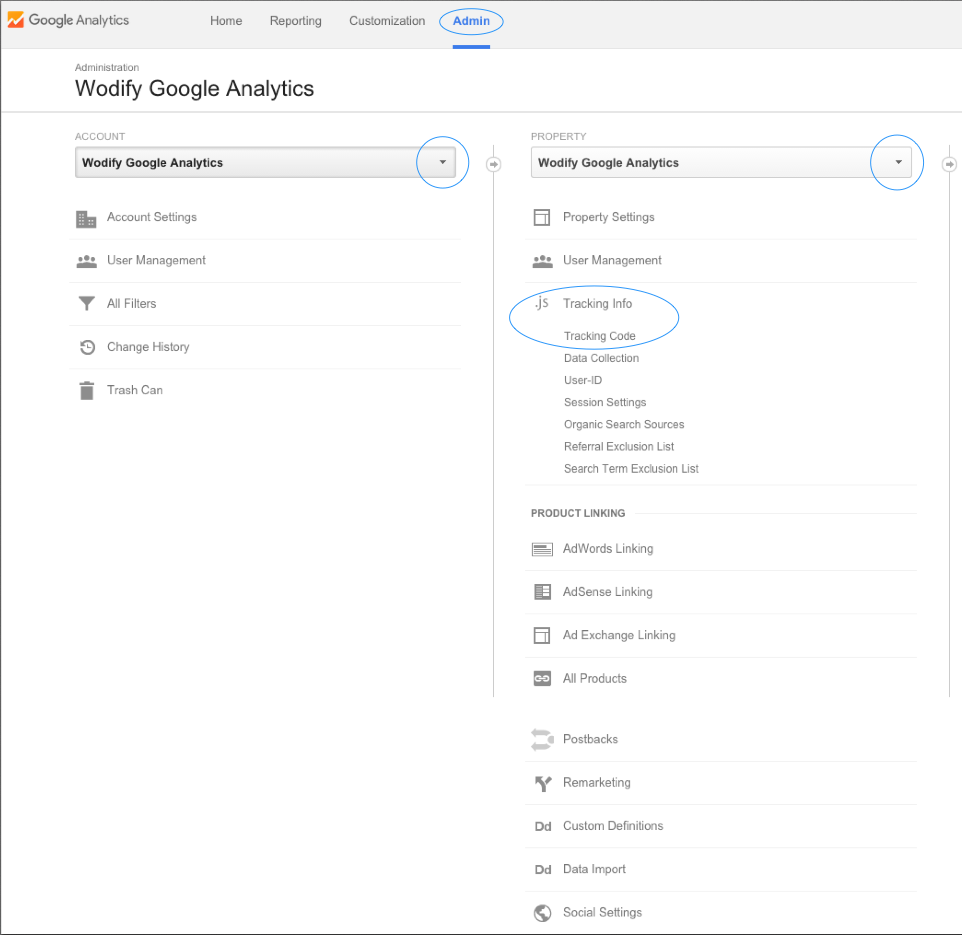 Once you have copied your Google Tracking ID you will need to enter this information into Wodify. To add your Tracking ID to your online sales portal: 
Login to Wodify Admin > 'Gym' > 'Sales Portal'
Click 'Enable' from within the Google Analytics section
Paste in your Tracking ID in the Tracking ID field and click 'Save'
Once you have added your Tracking ID to your Online Sales portal within Wodify, go ahead and test it out! To test your Tracking ID: 
Open your Online Sales portal in one tab and click around through your different pages
Open your Google Analytics date in a second tab. To see real-time data, click 'Reporting' at the top of your Analytics login
From the left menu, click Real-Time > Overview
As you click around your online sales portal you will see the real-time data updating within Google Analytics