Wodify's Secure Programming feature allows Admins, Managers, and Coaches to hide the programming from members who do not have access to the program(s) with their current active membership.
For example, if an athlete has a membership that only allows access to your "CrossFit" program, they will be unable to view the workout for your "Competitors" class, if this feature is enabled.
To hide WODs, you will first need to:
Create or Adjust the Program


Select whether you would like athletes with access to the program to see ALL past WODs for that program or just the past WODs where they had a valid membership

For example, if a new member joins your gym, this setting determines if they can go back and see previous WODs, or if they can only see WODs beginning on their membership start date.

Be sure to disable 'Publish Externally' if you do not wish this workout to be viewable externally - i.e. on your website.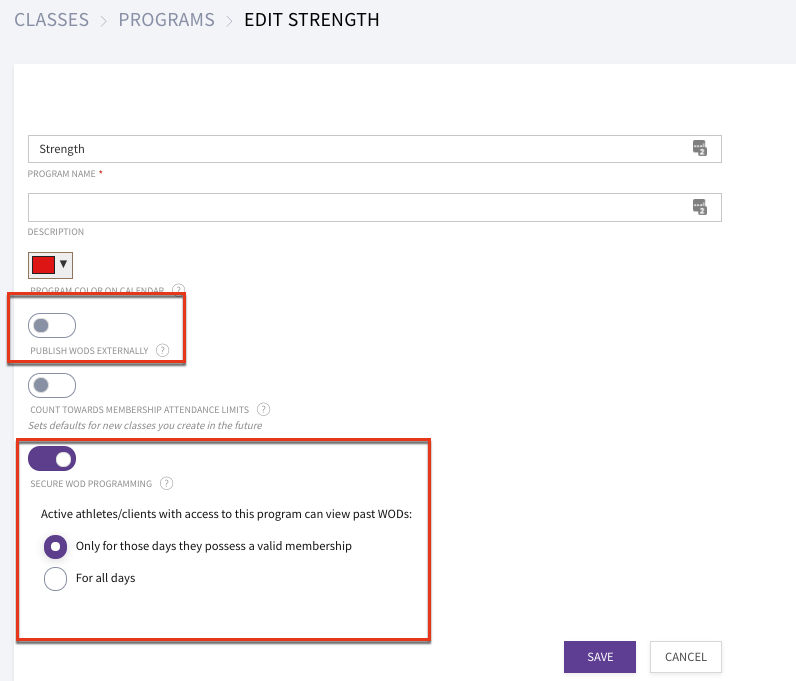 When creating a new WOD for this private program, 'Hide WOD from Members Without Program' will automatically be enabled ⬇️: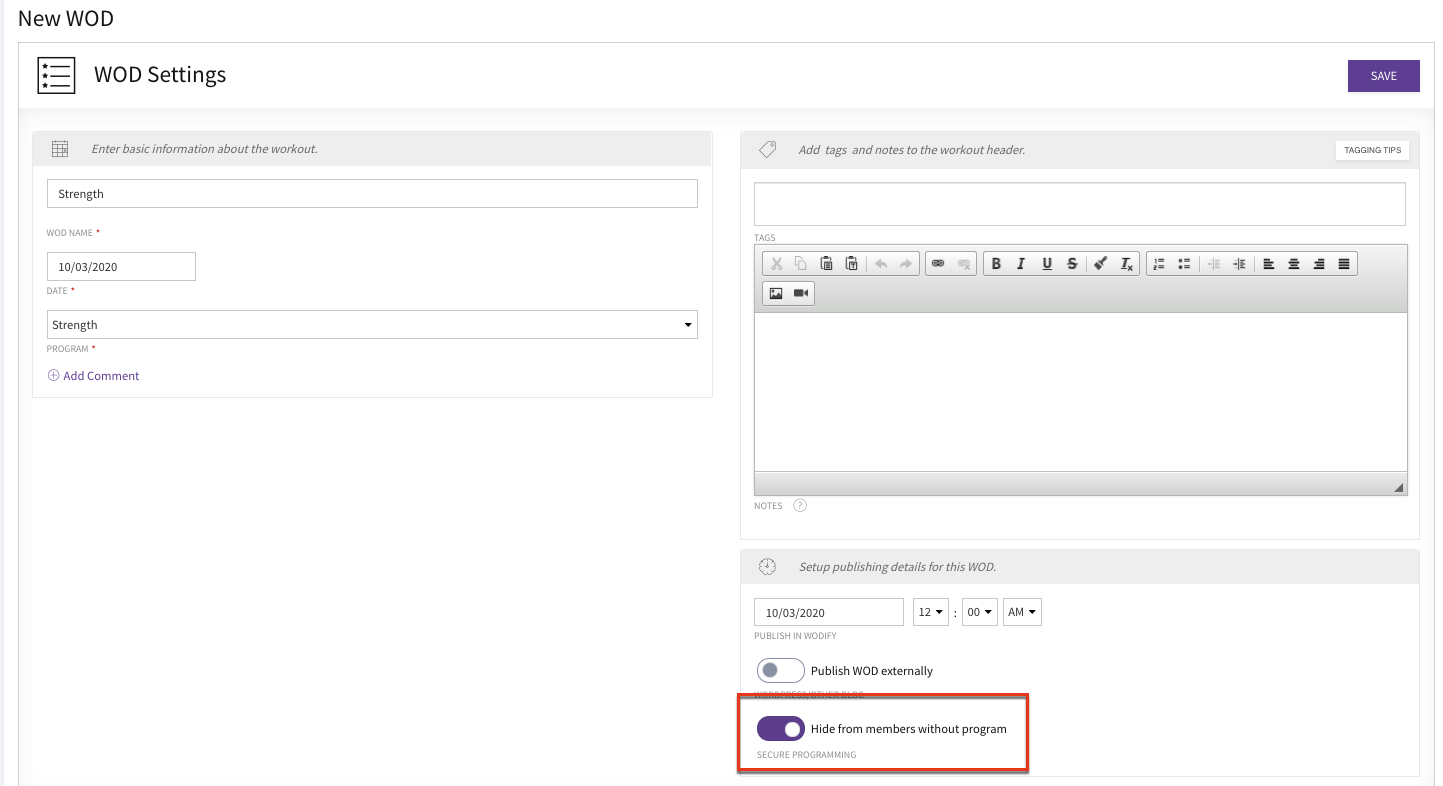 ____________________
More Information:
TIP: Wodify Blueprint Course - Getting Started with Wodify Perform
If you need any additional assistance with Secure Programming, feel free to reach out to us at support@wodify.com.