Installation:
What happens if my Intel Stick does not fit into the HDMI port?
I cannot get the Myzone screen to display, what next?
Ensure you are using the HDMI port associated with where the stick is physically plugged into.
Why won't the wireless keyboard work?
Ensure this device is fully charged.
Registration:
When registering a belt through the Admin Screen, where do I add a device?
Why does the system ask for Weight and Height?
Biometric data ensures that your belt is displaying accurate data points.


How does a client set up a Myzone account?
When a client registers a brand new Myzone Belt through Wodify Pulse, they will be prompted to create a Myzone password. With this information, they can then download the Myzone app and log in.
General:
What do the tiles and icons mean?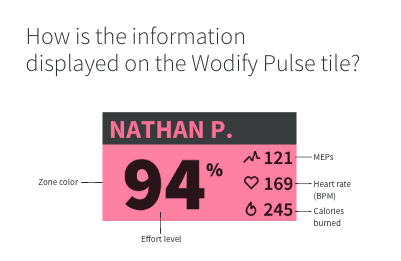 What do the different Zones mean?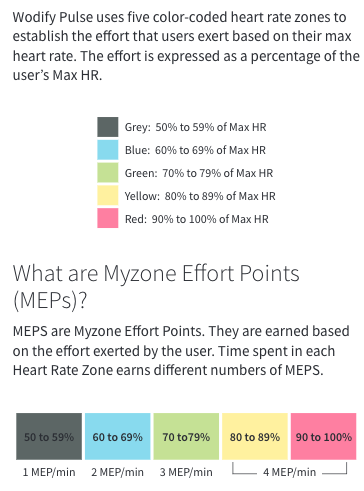 How do I clean my belt?
Wash the elastic portion of the belt with mild soap and water. Do not submerge the module or sensors.
Why won't my belt work?
Sometimes when the sensors are cold it may not pick up data. Start your warm-up and see if this takes care of the issue.
Be sure to add some moisture to the sensors located on the reverse side of your MZ-3 or MZ-1 belt: