This article will walk you through the process of booking a client into an Appointment Session. If you are a client, please refer to: Appointment Booking Process for Clients
In this article, we will cover:
Once a Client has a membership added to their Client Profile either manually or through a purchase on the Online Sales Portal, they will be able to book into Appointments on their Wodify App.
For questions on this process, please see:
Booking as an Admin or Service Provider
Note: If you do not see the option to book Appointments, this means that you are not currently listed as a Service Provider and have Coach Permissions: Permissions for Admins, Managers, Coaches, Staff, and Clients
To book an appointment for a client:
Go to Appointments > Calendar
Create Appointment on Calendar

Click New Appointment in the top right corner or
Select into the Calendar by clicking anywhere on the Calendar Page



Select the Service to Book
Select the Duration

Keep in mind that if you have multiple durations for Services, you will want to ensure you are booking the correct amount of time for the Client's current membership.

If a Client has a membership for 1-Hour Personal Training, it will show an error when attempting to book them for a 30-minute Personal Training.

Select the Date and Time
Select the Provider of the Service

If you are a Coach, you are unable to book Appointments for other Coaches, you are only able to book Appointments for yourself.

Select the Client's Name

There may be times when you get warnings on this client when adding their appointment, please select More Options to review these warnings.

This will outline the error associated, and you are able to rectify this directly in the Appointment Booking.

Select Book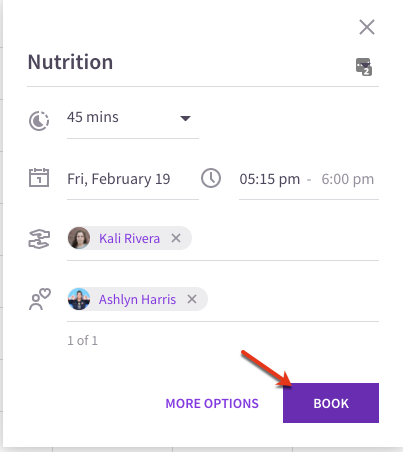 Selling Memberships on the Appointments Calendar
Select into the Sell Membership Option
Select the Plan Template for the Appointment
Select the Payment Method
Select Sell Membership
Select Book to confirm the Initial Appointment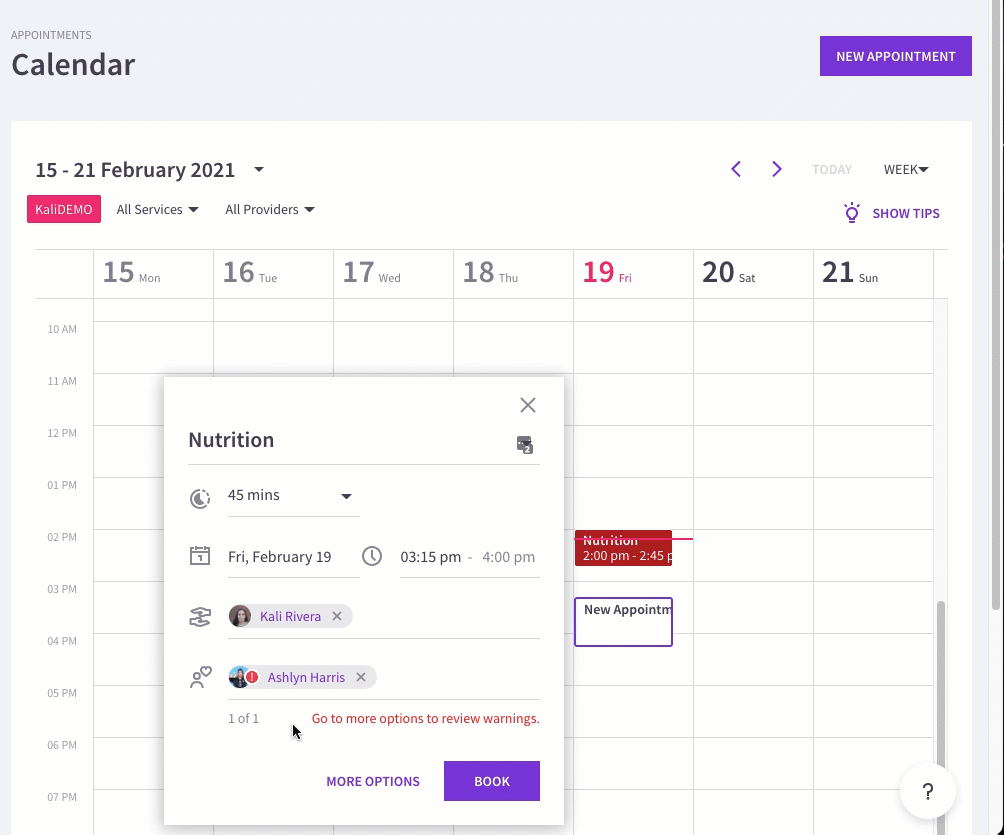 Signing Clients Into Appointments
Clients are not able to sign into Appointments via the Wodify App - the Provider will need to sign them into their Appointment Session.
Please note you have 48 hours to sign the Client into the Appointment to prevent a No-Show on their account.
Signing In via the Wodify Kiosk
Select into the Appointments Icon on the far right side
Select the Toggle to Sign in the Client
Select the Toggle to Sign In the Provider

Keep in mind that the Provider will need to enter their Client Profile Password to sign in for security reasons.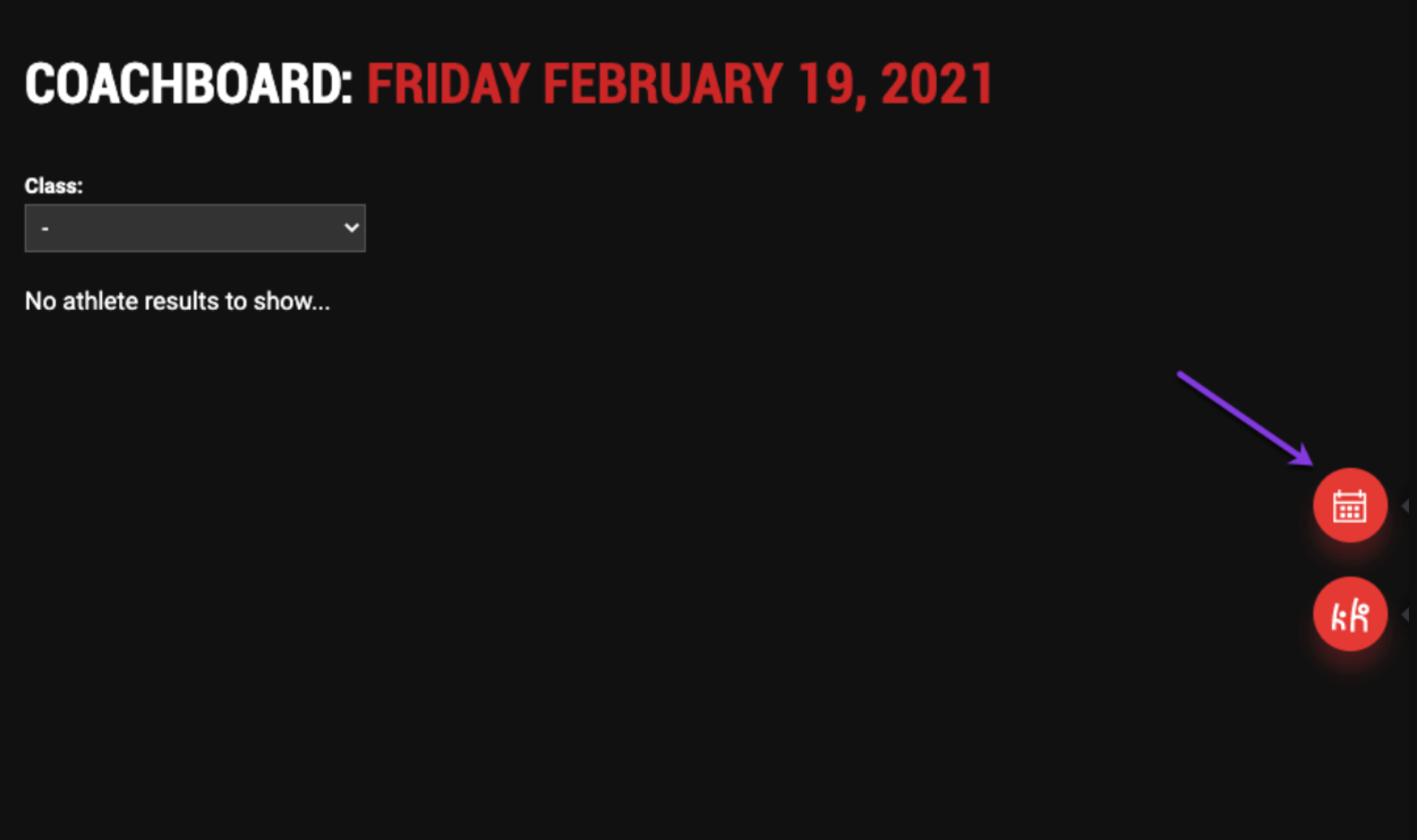 If you need any additional assistance with the Client Booking Process for Appointments, feel free to reach out to us at support@wodify.com or via Priority Live Chat in your admin account (Promote only).