You can add a lead to an appointment directly from your Appointments Calendar.
Here's how:
1. Head to Appointments>Calendar, and click directly on the calendar
2. Choose the appointment & provider details
3. Start typing in the search bar existing lead's name to select & Book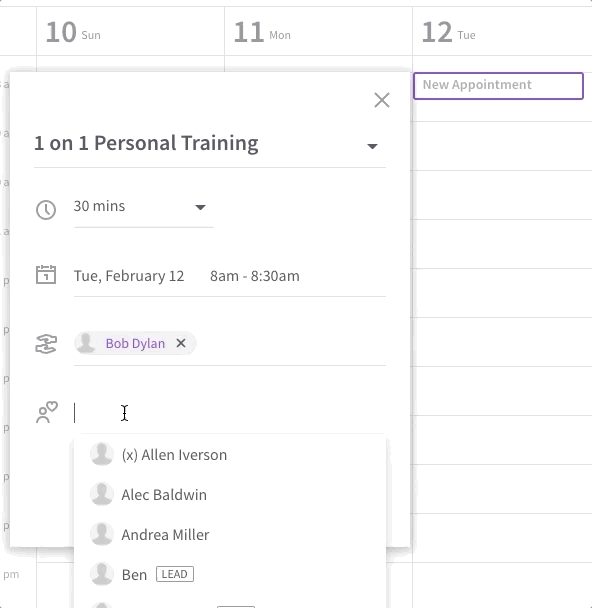 You can also offer a free trial appointment to an existing athlete. 
Just head to Appointments > New Appointment. Select the details of the service and choose the athlete from the search bar. Then select 'Book as Free Trial' to offer a free appointment to an existing athlete.

Quick Tips:
Need to book an appointment for someone who isn't a lead or athlete in your system already? 

You can add a new lead from the New Appointment screen (

Appointments>Calendar > New Appointment

) to immediately create & book your new lead into an appointment.

or directly in the picker by clicking onto the Appointments Calendar directly!