When creating a service, the number of sessions is '1' by default.
If you want to create multi-session membership templates for a service (e.g. creating 5 or 10 session punch cards), simply click into Appointments > Pricing and 'Create New Membership Template."
From this screen, you can select the service, number of sessions, pricing, and more for this new membership template.

From the Membership Template screen, you can also Enable Auto-Renew and Select a Contract Template to be associated with the membership.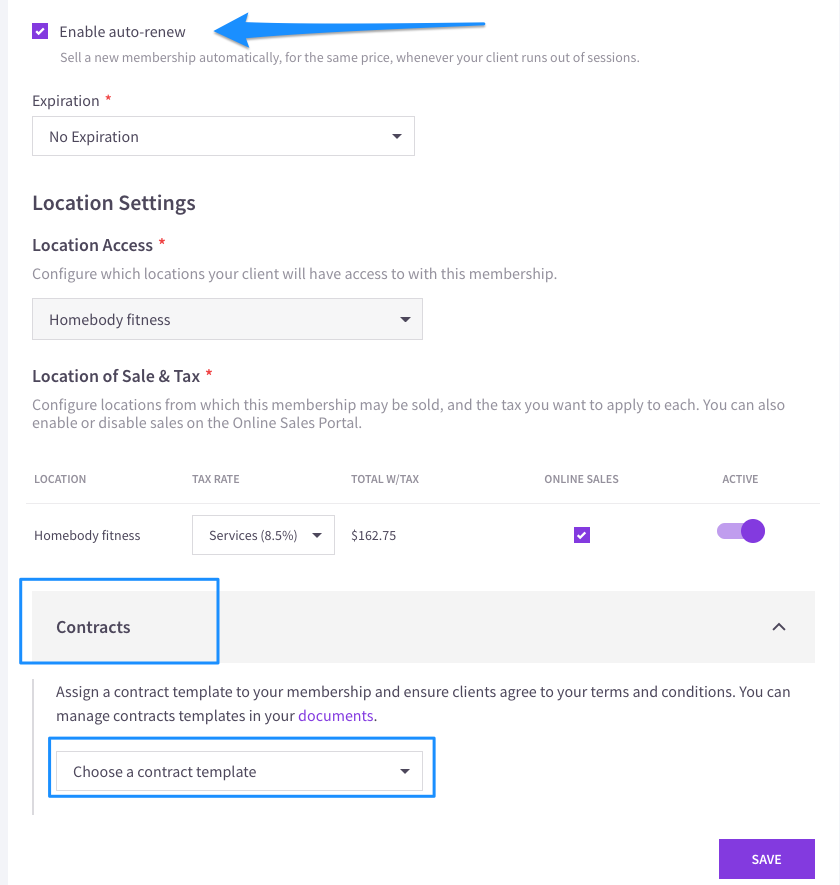 Note: Enabling auto-renew will only renew a membership for the same price after the client runs of sessions.