Dashboards is now located under Insights > Dashboard. Here, you will find all of the visualizations and data that were once located under the Dashboards section. This provides information about your attendance, client demographics, important dates, and revenue.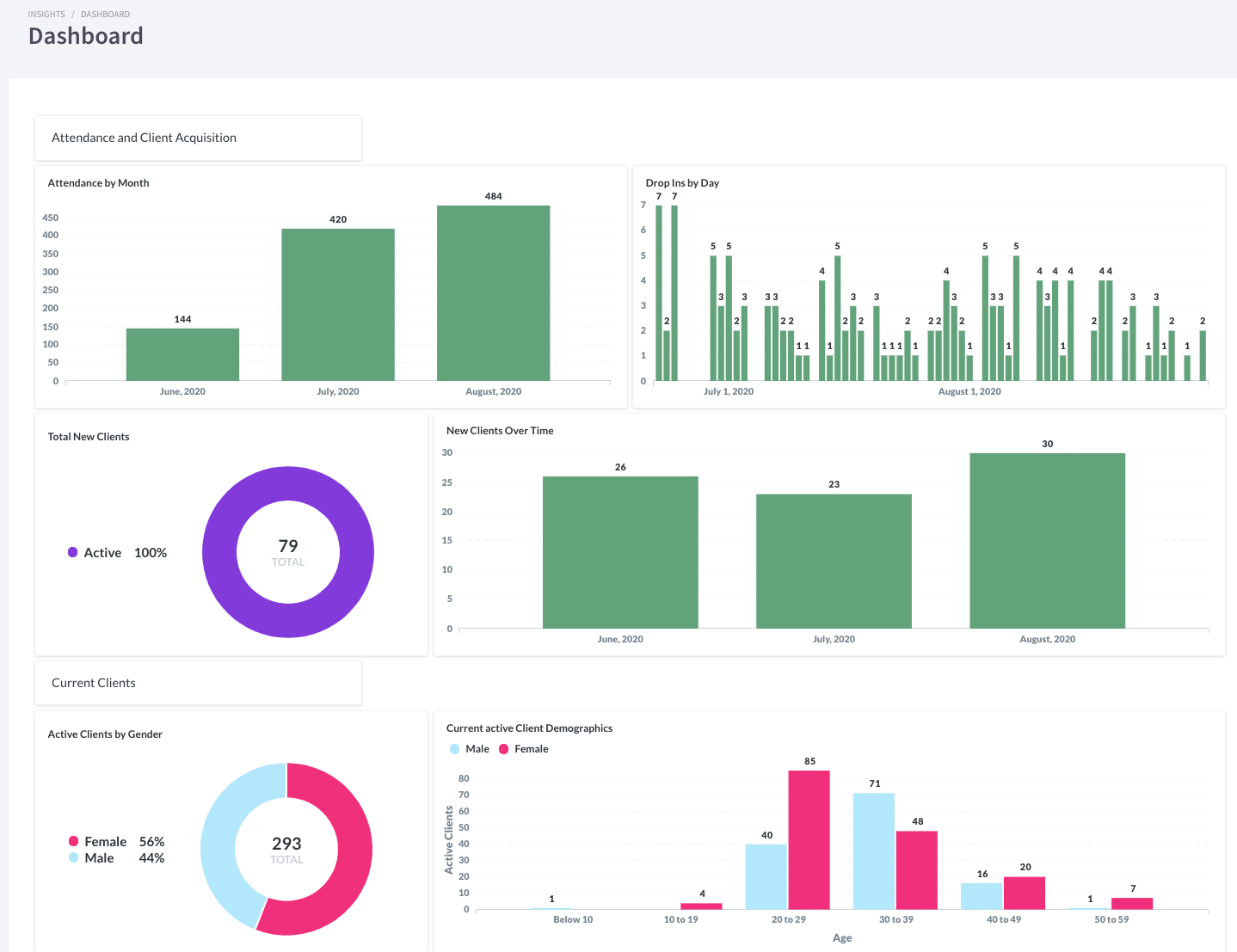 To Export any of the Data or Visualizations
Locate the Insights dashboard that you would like to export from

Hover over the right-hand corner of the data table you would like to export

Click the

Download

button to export the data as a spreadsheet

If you are a Grow, Promote, or Legacy customer, check out this article for more information on your new Insights dashboards.
Feel free to reach out to our support team at support@wodify.com with any questions!