This article will walk you through the process of creating Custom Components for your workouts. 
Custom Components 
Head over to Perform > Library  > + Component

There you can enter the Name, Description (optional), and Scoring Type, > Then Save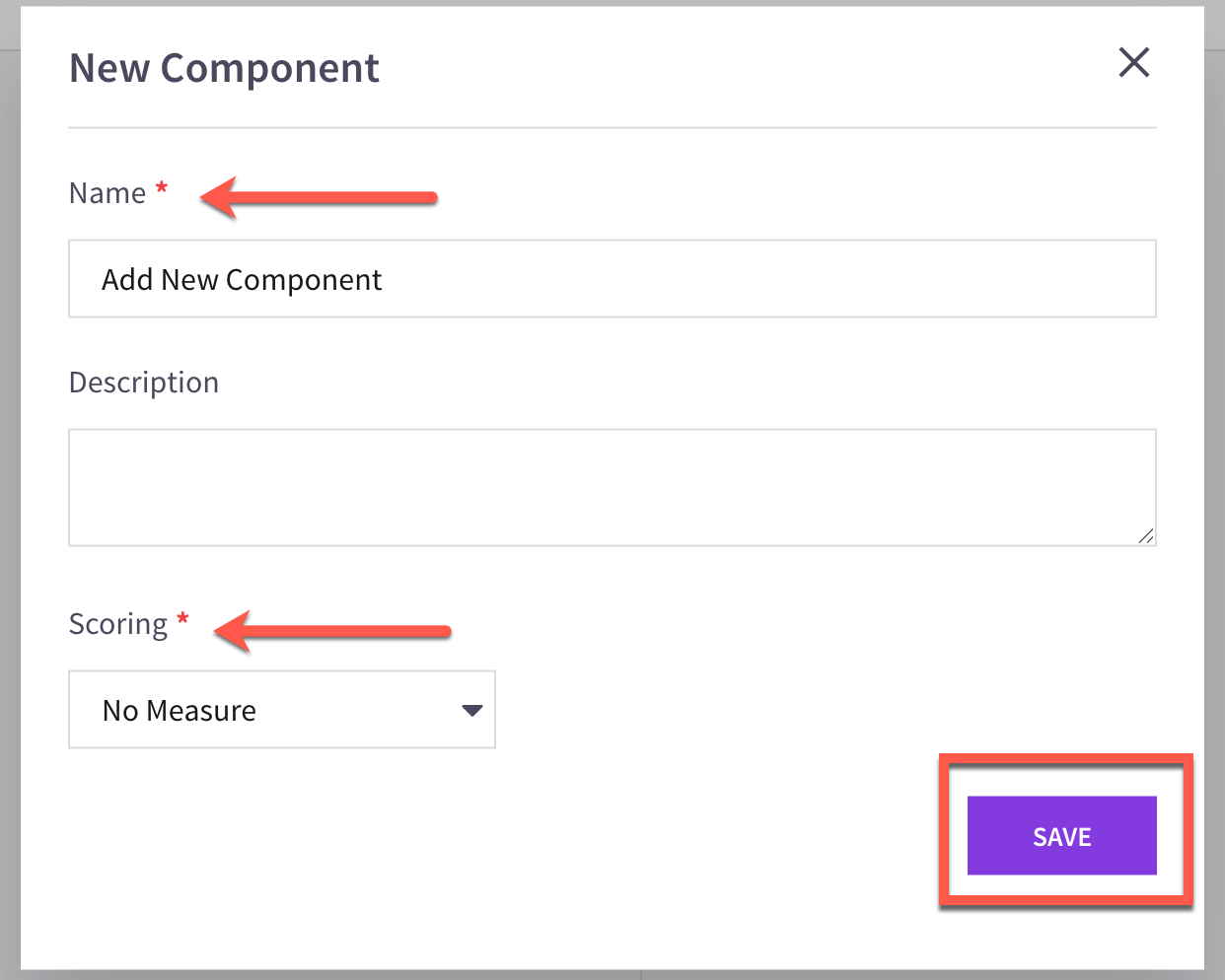 Adding a Custom Component in the Workout Editor
You are able to add your own Custom Competent while building out your Workout!
Perform > Daily Workouts > +Workout 
Choose a program and a date
In the Workout Editor, in the Search Library type Add New Component
Then click on + Add new component to library   
In

New Component

enter the Name, Description(optional), Scoring, and Scaling then Save
____________________
More Information:
TIP: Wodify Blueprint Course - Getting Started with Wodify Perform
If you need any additional assistance with Creating Custom Components, feel free to reach out to us at support@wodify.com or via Priority Live Chat in your admin account (Promote only).