Lead profiles are for managing potential new clients in Wodify. This allows you to keep in touch with potential clients, and track them through your sales and onboarding process. This article will walk you through the process of creating a new lead, what the lead profile is, and how you can book classes for leads!
Note: A few things to keep in mind for Leads
Leads do not have access to log into their own Wodify account until they are converted to a Client
You can not add a membership or save a payment method in a Lead profile
Leads can not reserve classes for themselves (aside from the classes that come with their free trial), and can only sign in from the Coachboard
In this article, we'll cover:
Creating New Leads
There are several ways that new Leads can be created:
Manually
Go to People > Leads 
Click the + New Lead button in the top right corner
Fill out any info you have in the window that pops up

If possible, it's recommended to at least get a name and email address

Click Create or Create & Edit

Create will save the Lead profile, and take you back to the People>Leads list
Create & Edit will save the Lead profile, and take you to that new profile to continue making any edits you need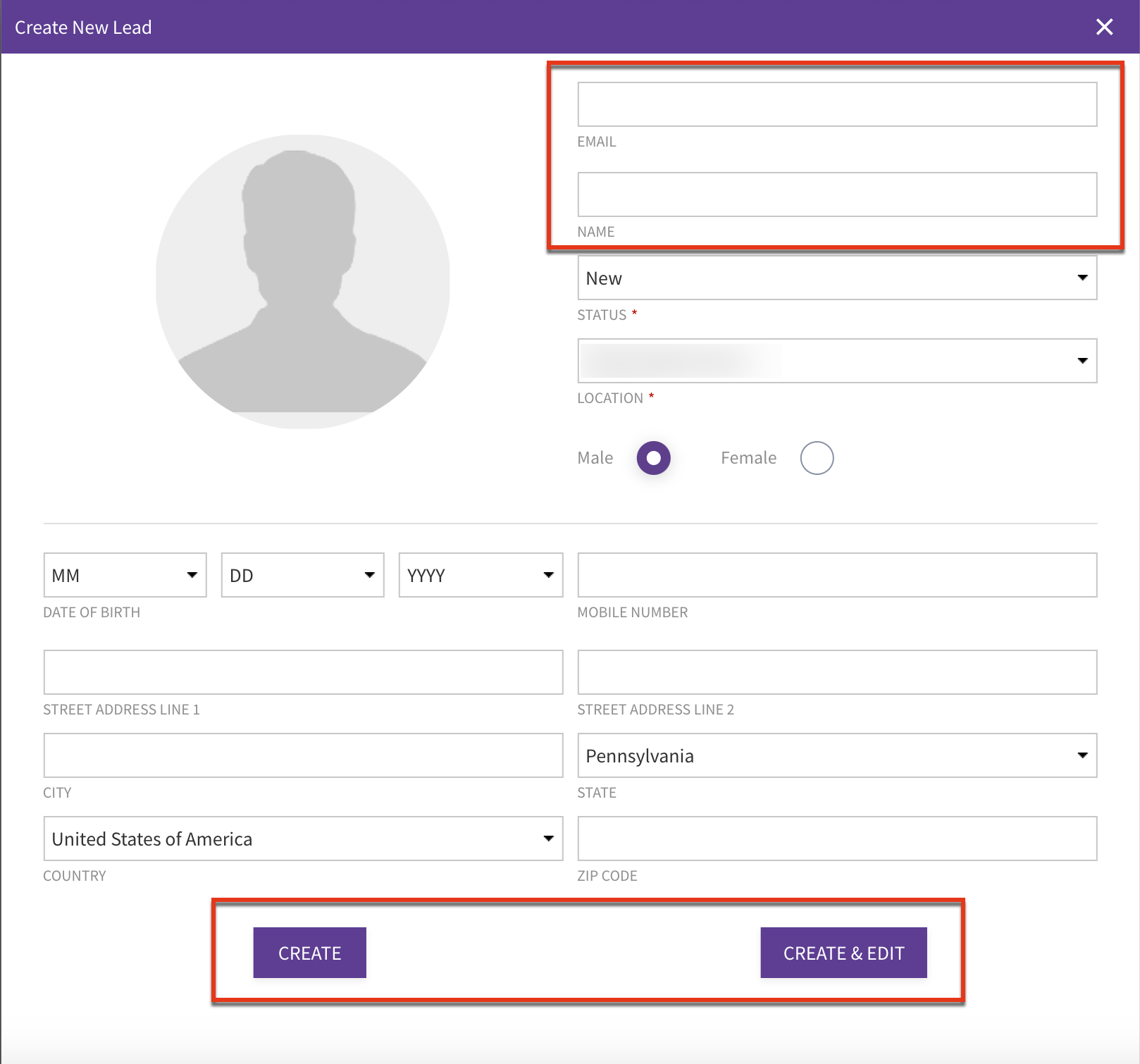 Free Trials/Free Intro Appointments
Any client that signs up for a Free Trial or Free Intro Appointment through your Online Sales Portal will be automatically added as a new Lead with the Trial status
Click here to learn more about setting up your Free Trials in the Online Sales Portal: Setting up your Online Sales Portal
Drop-ins/Waiver signatures
Note: Drop-ins are not automatically added as Leads, but if they sign a waiver, you can easily convert that signed waiver to a Lead Profile
Any info the client provided in the waiver will be automatically transferred to the new Lead Profile that's created when you click this button
Lead Form
Any potential new client that fills out the Lead Form that you generate through Wodify will be automatically added as a Lead
Click here to learn more about setting up and generating a Lead Form in Wodify: How do I add a Lead contact form to my website?
The Lead Profile
Once a new Lead is created, you can check their profile at any time by finding them under People > Leads, or in the Shift+S global user search, to find any info you have on them. Here's a look at each section of that Lead Profile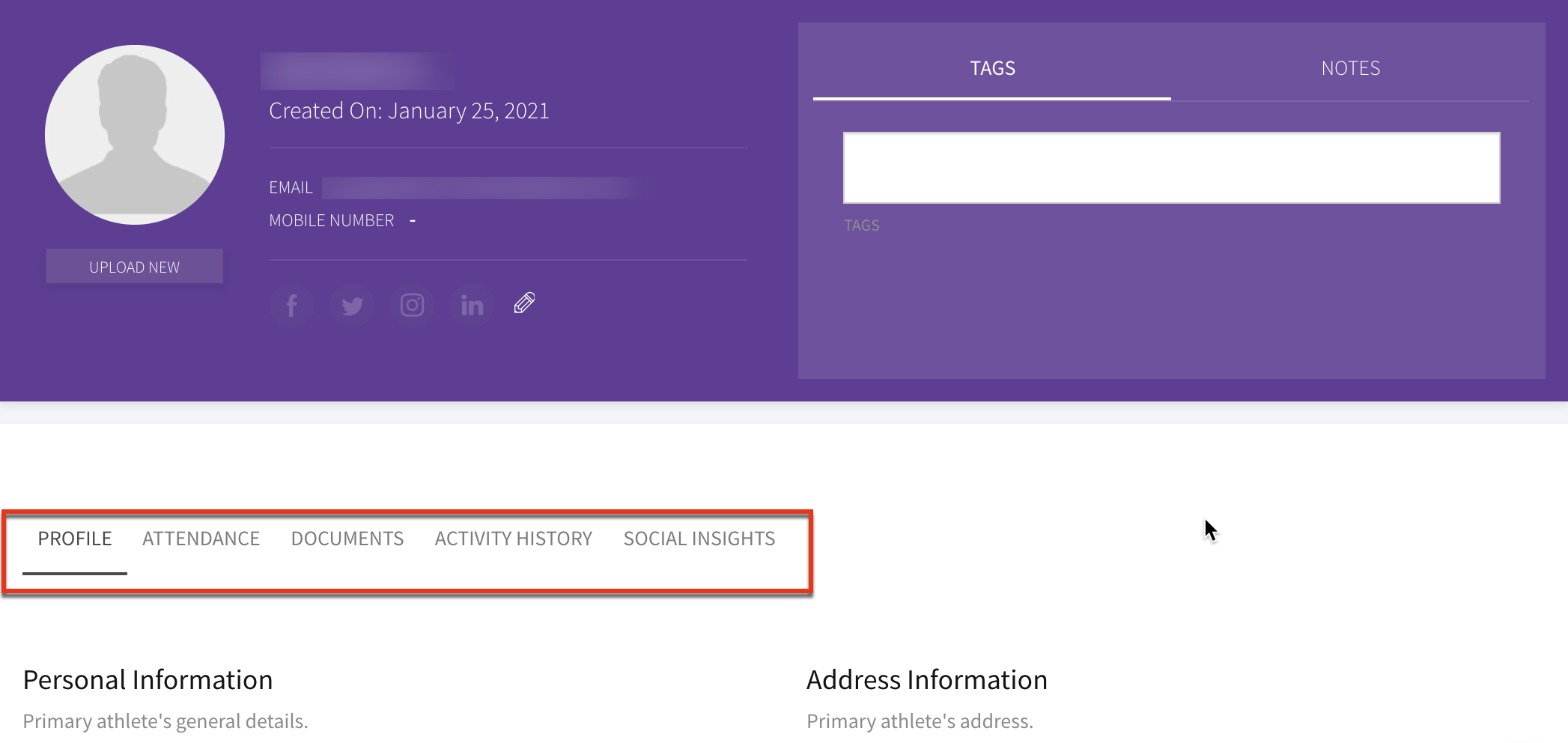 Profile - General info about the client
Name
Gender
Contact Information
Lead Status (click here to learn more)
Created On and Last Contacted dates
Emergency Contact Information
Email and SMS Subscribed Status
Created by/Referred by Information
Attendance
View any attendances logged under this Lead profile (including free trials)
Note: Lead attendance should carry over to the Client profile when converted, but performance history will not
Documents
View any waiver signed by this Lead
Upload attachments and view them
Activity History - Any non-attendance activity related to this lead
Individual Emails
Mass Emails
Waiver signing
Status Changes
Booking Classes for Leads
You can reserve and sign in any Lead with the Trial status into any class, through Wodify Core. To reserve a class for a Lead with the Trial status
Go to Classes>Calendar
Click on the class block to pull up a pop-up window with the basic class details
Click Edit next to "_of_ Reservations"
Find the Lead by typing their name into the search bar
Click Save Changes once the Lead's name appears on the list

To sign a Lead into class:
Go to the Coachboard in Kiosk mode
Sign the client in using the Sign-In Widget on the left-hand side of the Coachboard

If the Lead reserved a spot in class in advance, just click on their name under Reservations to sign them in
If the Lead did not reserve in advance (or if reservations are turned off), Type their name into the Client search bar, and click the Sign In button once you've found them

Note: Leads that booked a Free Trial class through your Online Sales Portal should be signed in from the Coachboard
Related Articles:
If you need any additional assistance with Managing Leads, feel free to reach out to our team at support@wodify.com or via Priority Live Chat in your admin account (Promote only).