Announcements allow you to communicate essential information to your business! Announcements are shown over a set time period and are displayed on the kiosk, in the Mobile App, and publicly on your website (via API). You can even send push notifications to clients when creating a new announcement. This article will walk you through creating announcements, targeting client groups, deactivating announcements and how to use announcements in-app!
In this article, we will cover:
Targeting
Admins are able to target which clients see announcements based on program access, default location, and class.
Go to Communication > Announcements > + Add Announcement in the Top Right Corner
From this screen you can select clients based on Program Access or Default Location or to simply send to everyone.
Once you have made your selections, click 'Create'.
Content
Enter your message

Your announcement will popup on a client's app, on the home page.

Choose the date the From Date and To Date of your announcement
Determine if you want the Announcement to Publish Externally

Applicable only if you push workouts to your website

When checked, the announcement will publish with all related workouts to WordPress and via API

Determine if you want to Enable a push notification to your clients device.

Select either now or schedule the the announcement for a future date and time.
Note: Announcements have a character limit of 2,000. As a best practice, we recommend keeping these announcements brief as you're able to send a push notification and also display the content in the Wodify mobile app. If you're looking to send a longer message, use Mass Emails or Conversations(in Communications).
Deactivating an Announcement
Go to Communication > Announcements > Choose your Announcement > Select Deactivate


In-App Announcement
Here is an example of how your announcement will display on the homepage of the App!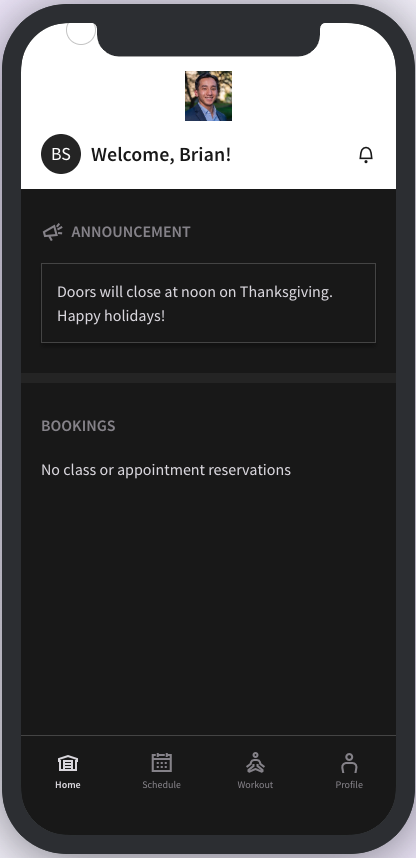 Kiosk+ Announcement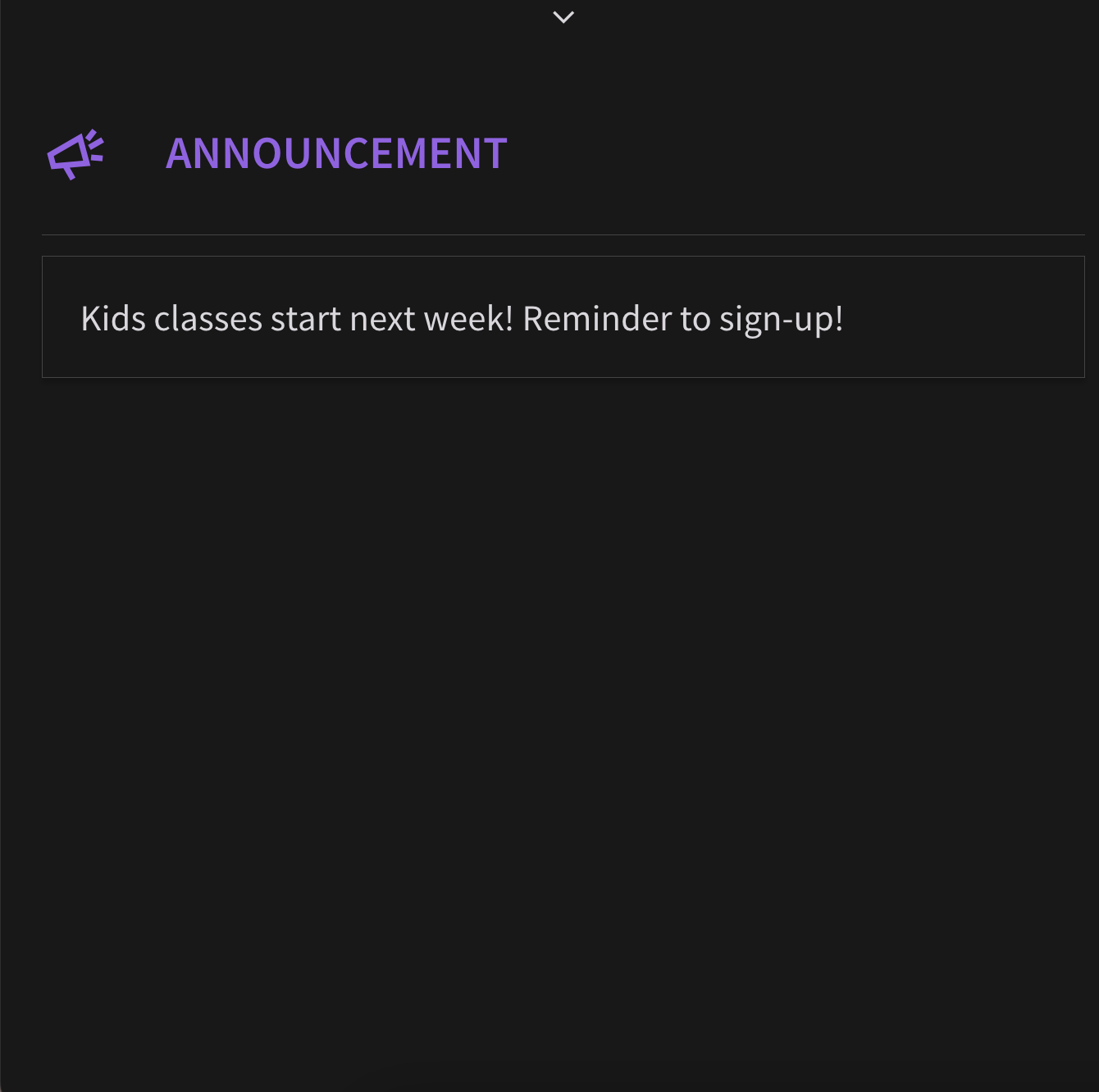 ____________________
More Information:
TIP: Wodify Blueprint Course - Communication with Your Clients
If you have any questions about Announcements, please feel free to reach out to us at support@wodify.com or via Priority Live Chat in your admin account (Promote only).