Track product inventory to better manage which products are out of stock and when to order more of your product.
To manage inventory:
Go to Retail > Inventory

Find the retail product you'd like to adjust, click:

Add: input the number of items you'd like to add to the current stock.

Example: If the product's current stock is 10, I can add 5 for a total of 15.

Set: Input the number of items you have in stock.

Example: If the product shows I have 10, but really I only have 5, I can set my new inventory to 5.

Reset: If you make a mistake you can return your inventory to its last saved amount.

Click Save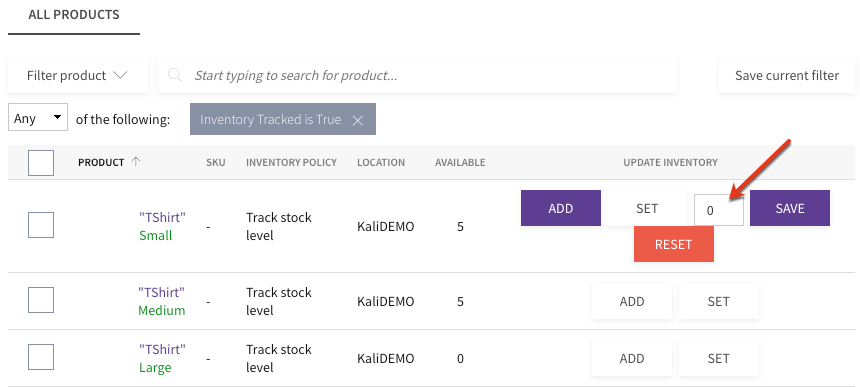 ____________________
More Information:
TIP: Wodify Blueprint Course - Selling In Person with Point of Sale
If you need any additional assistance with Managing Retail Inventory, feel free to reach out to us at support@wodify.com or via Priority Live Chat in your admin account (Promote only).