This article will walk you through how you can enable the option to allow Drop-In Athletes to pay later at your gym.
To enable 'Pay Later at the Gym'

Go to Wodify Admin > Gym > Sales Portal
Click Edit next to Drop-In under the Class Sessions label
Under step 3 click to enable Pay Later at the Gym
Click Save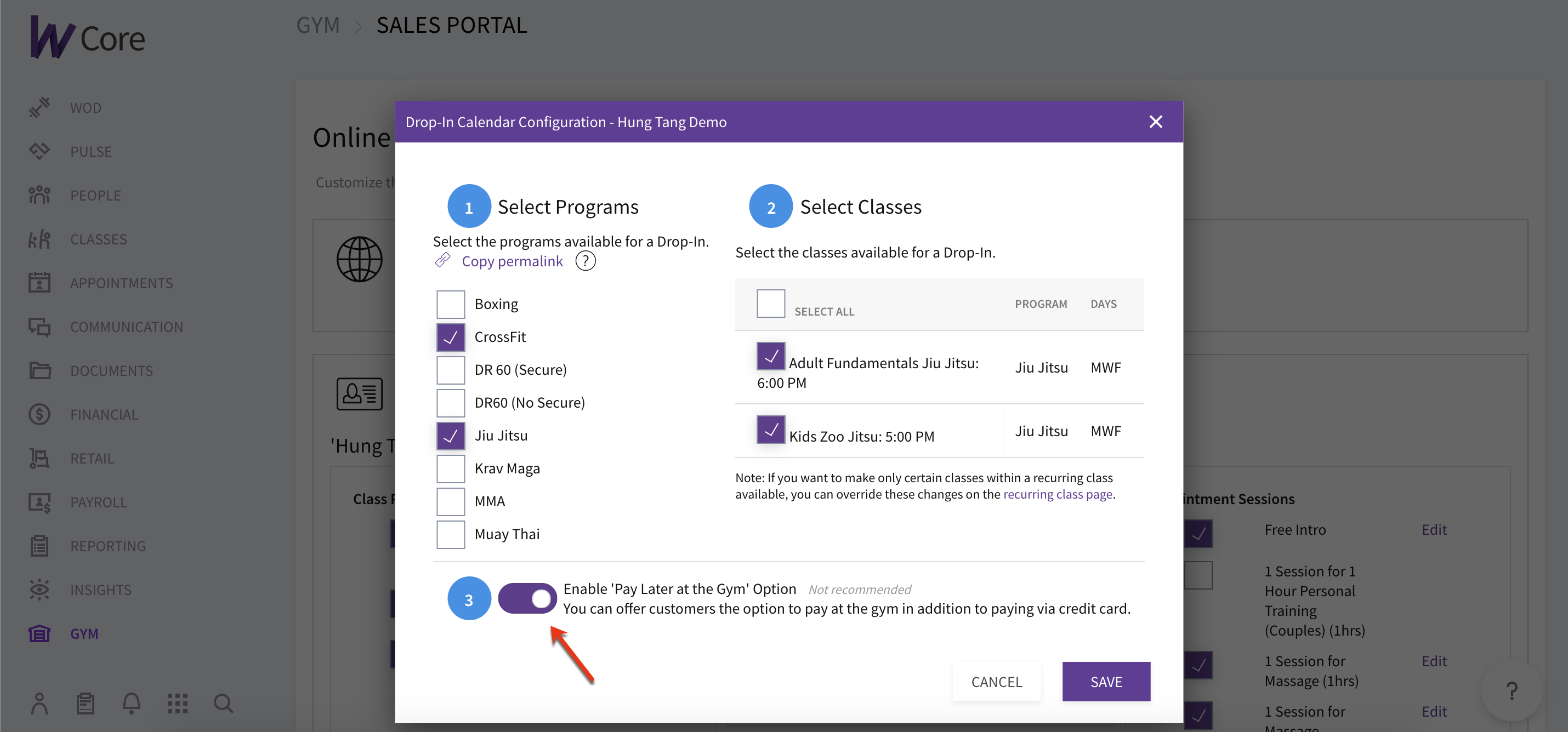 IMPORTANT: Drop-ins that choose to 'Pay Later' will not be charged until they arrive for their class reservation. Invoices for 'Pay Later' drop-ins are created only after the drop-in signs in to the Coachboard. You can still collect payment from the Coachboard drop-in process.

Enabling this option allows anyone the option to reserve a spot in your classes and take a spot from a paying member.