The Wodify Online Sales portal integrates with Google Analytics so you can track this information using one of the most powerful, free marketing tools available. This information will allow you to make smarter, more informed marketing decisions.
In this article, we will cover:
Setting Up Google Analytics
If you have an existing Google Analytics account, you can skip to 'To find your specific Google Tracking ID.' 
To create a Google Analytics account:
Follow Google's steps here: [GA4] Set up Analytics for a website and/or app


To find your existing Google Tag ID:
Once you have copied your Google Tracking ID you will need to enter this information into Wodify.
To add your Tracking ID to your Online Sales Portal: 
Go to Digital Presence > Sales Portal Settings
Click Enable from within the Google Analytics section
Paste in your Tracking ID in the Tracking ID field and click Save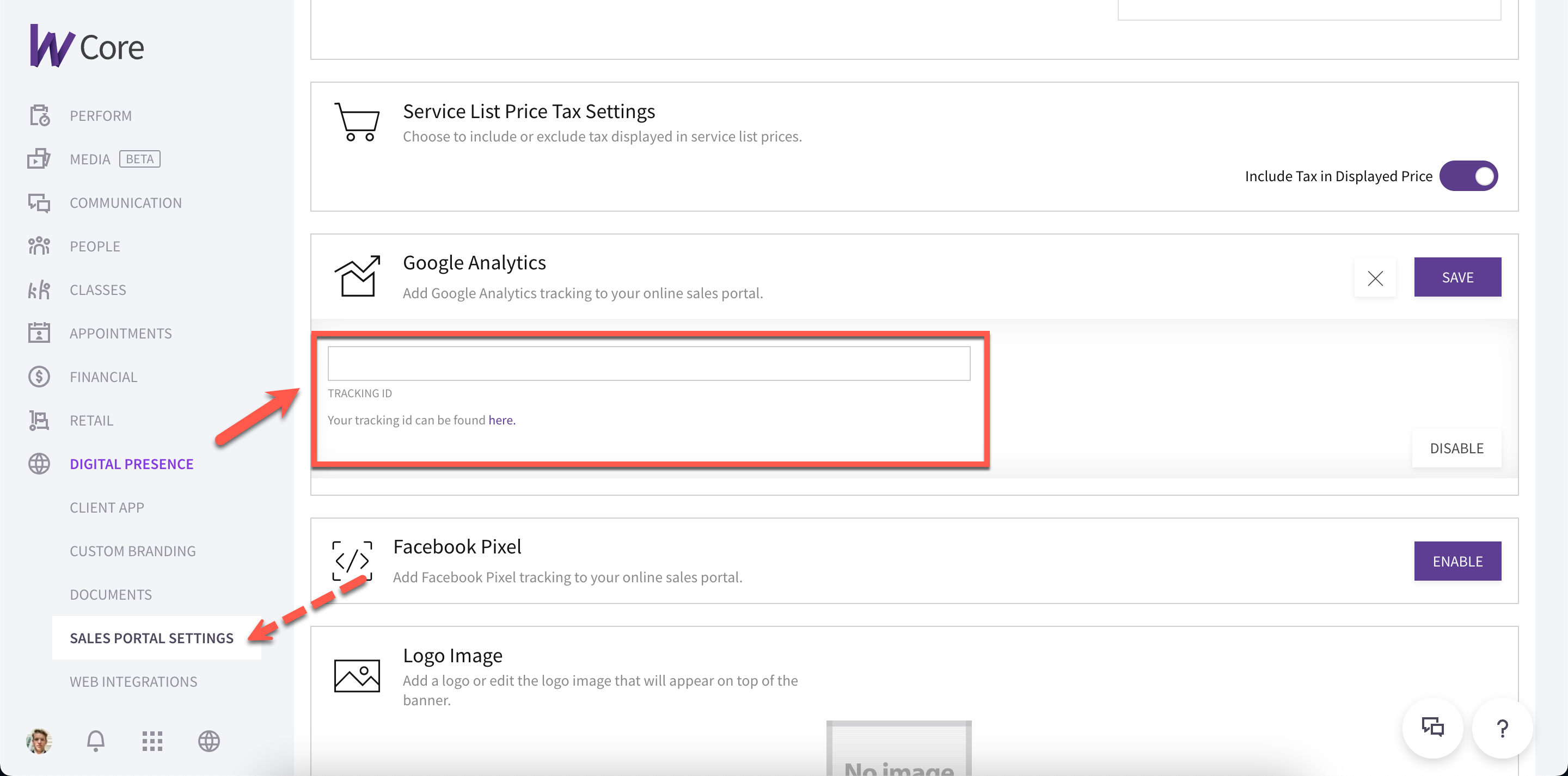 Using Google Analytics
Once you have added your Tracking ID to your Online Sales portal within Wodify, go ahead and test it out!
To test your Tracking ID: 
Open your Online Sales portal in one tab and click to navigate through the different pages
Open your Google Analytics data in a second tab. 
From the left menu, click Real-Time > Overview
As you click around your online sales portal you will see the real-time data updating within Google Analytics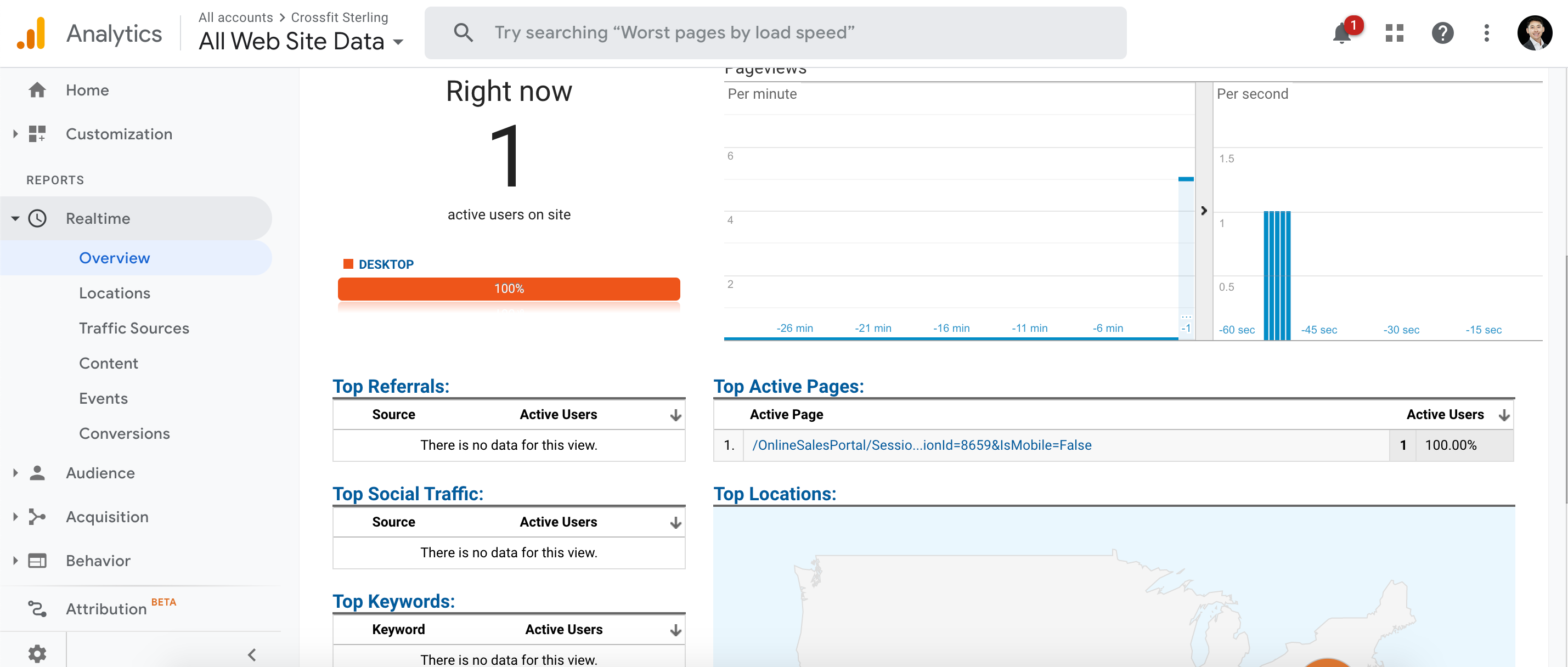 Go to the Audience tab in the left-sidebar to see information related to your site users.
From the left menu, click Audience > Overview
Notice key metrics like:

New Users
Bounce Rate
Avg. Session. Duration

Access the Demographics report by clicking into the tab under Audience and enabling the setting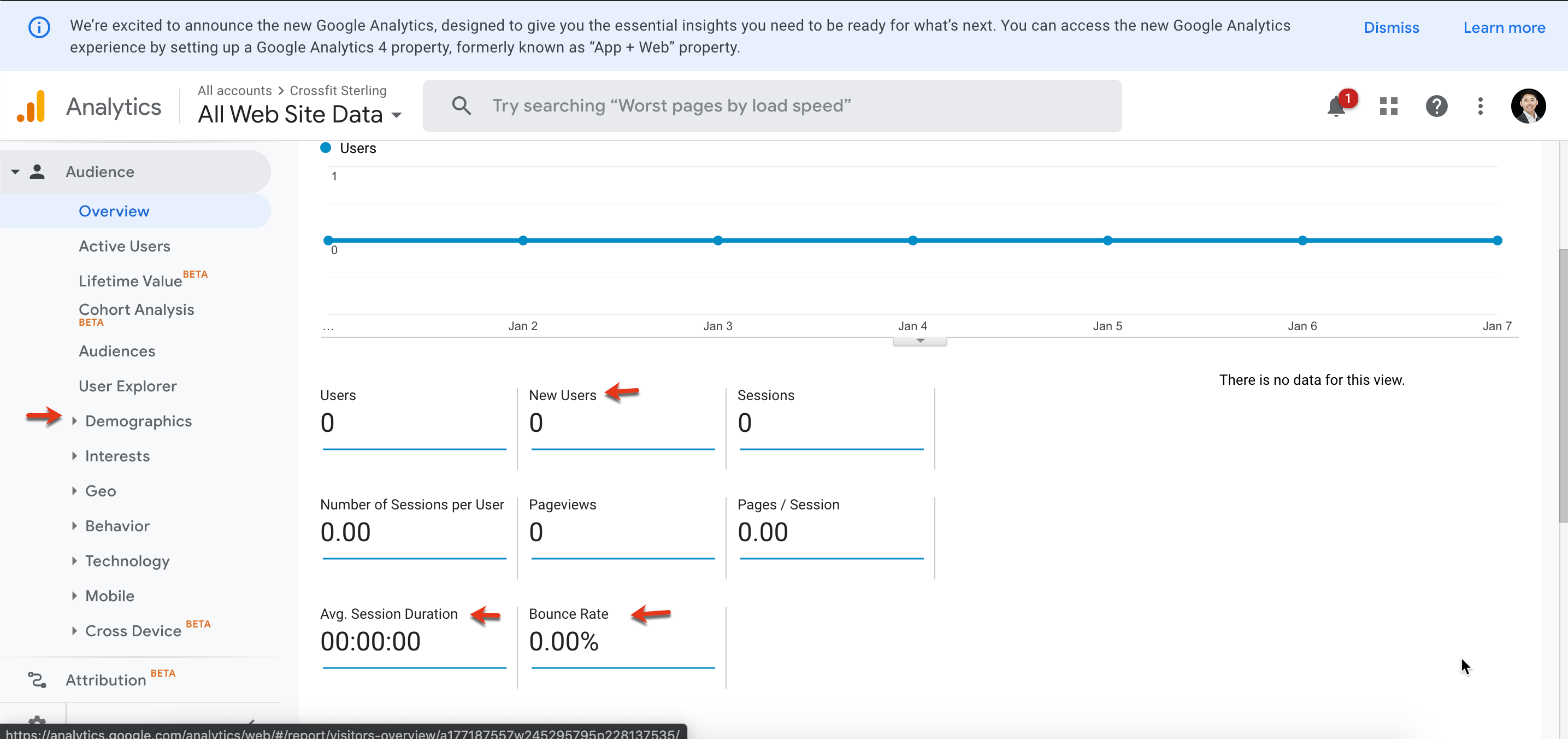 If you need any additional assistance with setting up Google Analytics in Wodify, feel free to reach out to us at support@wodify.com or via Priority Live Chat in your admin account (Promote only).
If you have any additional questions about Google Analytics, please check out Google's Analytics Knowledge Base.