You just went live with Wodify and you're ready to complete your Wodify Payments merchant configuration so you can start processing payments!

Here's how:
1. Go to Wodify Core > Financial
2. Click on "Settings"
3. Click on "Wodify Payments Configurations"
4. Next, select "+ New Account" in the upper right-hand corner to begin the application process.

Begin the application process by entering in the Configuration Name, Statement Descriptor, and Banking Information: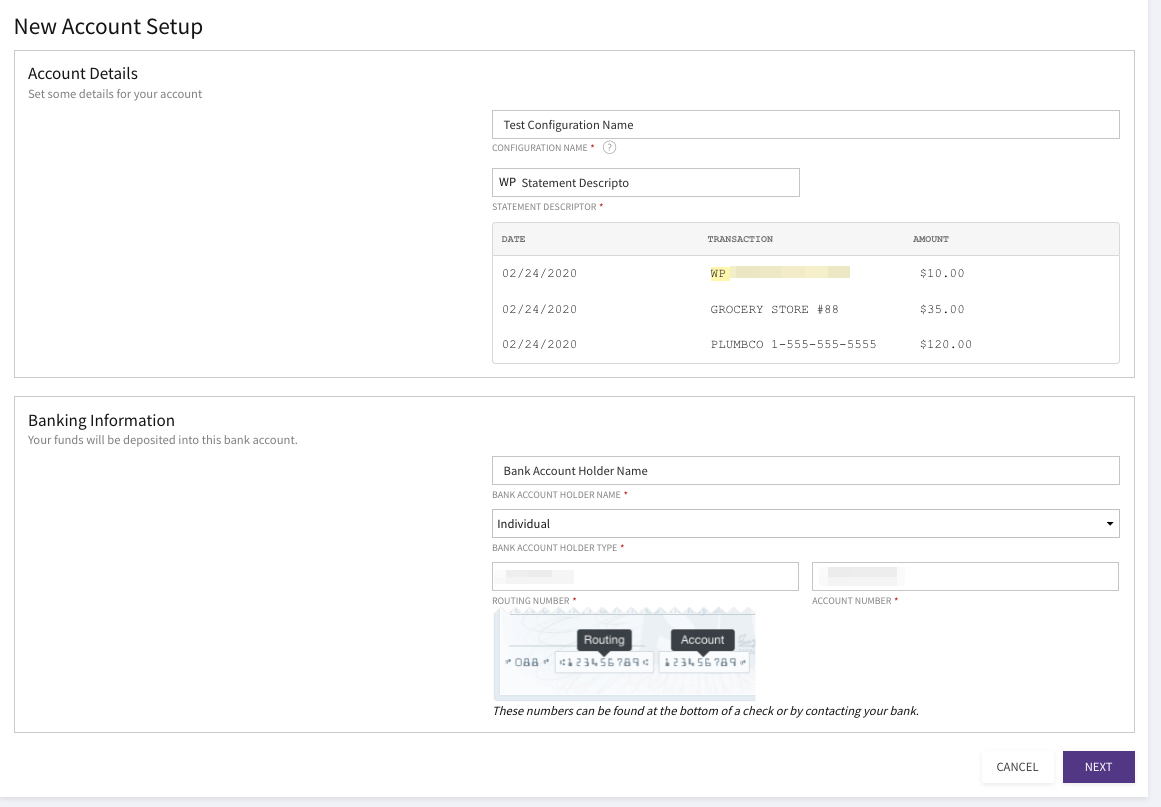 IMPORTANT: Once completed, selecting NEXT will route you to an alternative link supported by Stripe directly. You will then be prompted to complete the application via Stripe wizard:
Here are the required Business Details for both Companies & Individuals:
Account Type

Account Number & Routing Number

EIN (Company only)

Description of Products/Services Sold

Company Website and/or social media page

Personal Information of account opener including:

Name, Address, Phone and Email Address
DOB
Social Security Number and/or government issued ID number
Identifying Document
Individual accounts only require these Business Details and personal info from the account opener.
Company Account
A Company account now requires additional information is entered for other persons/entities associated with the business, known as Beneficial Owners.
First, the account opener information must be filled out. The Business representative is the

individual creating the account. This is typically the end-user who is interacting with your platform on behalf of the business




.
NOTE: If you are operating as a single owner for your business (you own 100% of your business), and you are opening the account, enter your information in the Account Opener Details section. In this scenario, you do not need to enter any additional beneficial owners.
If you are the only owner of your business (you are opening the account and you own 100% of your business), you are finished updating your account.
2. If you are a Company who has multiple partners who own parts of the business, you also add personal information for each Beneficial Owner.
Below is each type of Beneficial Owner you will need to enter in Wodify Payments account.
Executive

: An individual with significant management responsibility for the business, such as an executive officer or senior manager (e.g., CEO, CFO, General Manager, Vice President).

Owners

: Every individual who, directly or indirectly, owns 25% or more equity in the company.
Here's how to enter more beneficial owners:
1. Select + ADD ANOTHER OWNER
2. Enter all required fields for the beneficial owner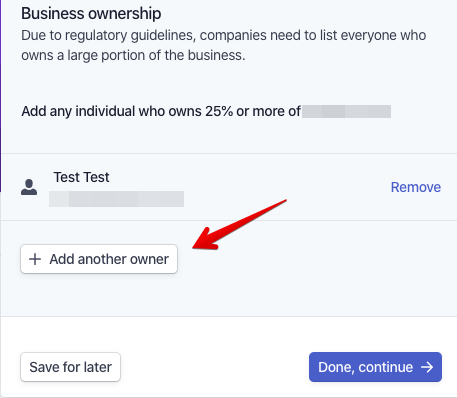 Once the application is submitted, the verification process can take up to 48 hours. See more on verifying your Wodify Payments configuration.
In the meantime, be sure to configure your Wodify Payments notifications and settings.