You can now embed videos into your WODs so athletes can view them in-app and at the Kiosk!
To embed a video in your WOD, head to WOD > Calendar or WOD > List and click into the WOD. Click Add Video or hit the 'V' key on your keyboard.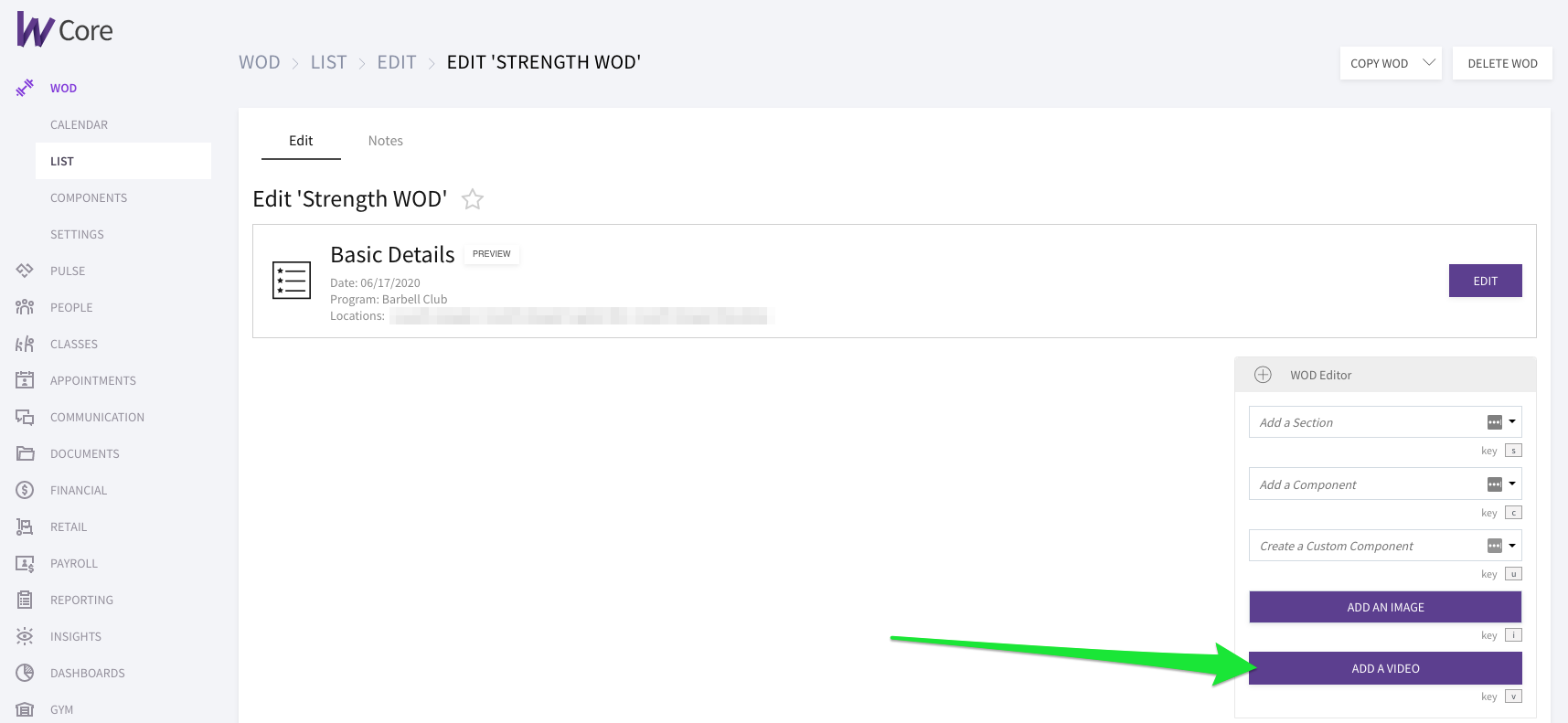 Then, add a URL for a YouTube or Vimeo video and enter a comment to describe the video. Your comment can be up to 300 characters. Be sure to hit 'Save' when you are finished!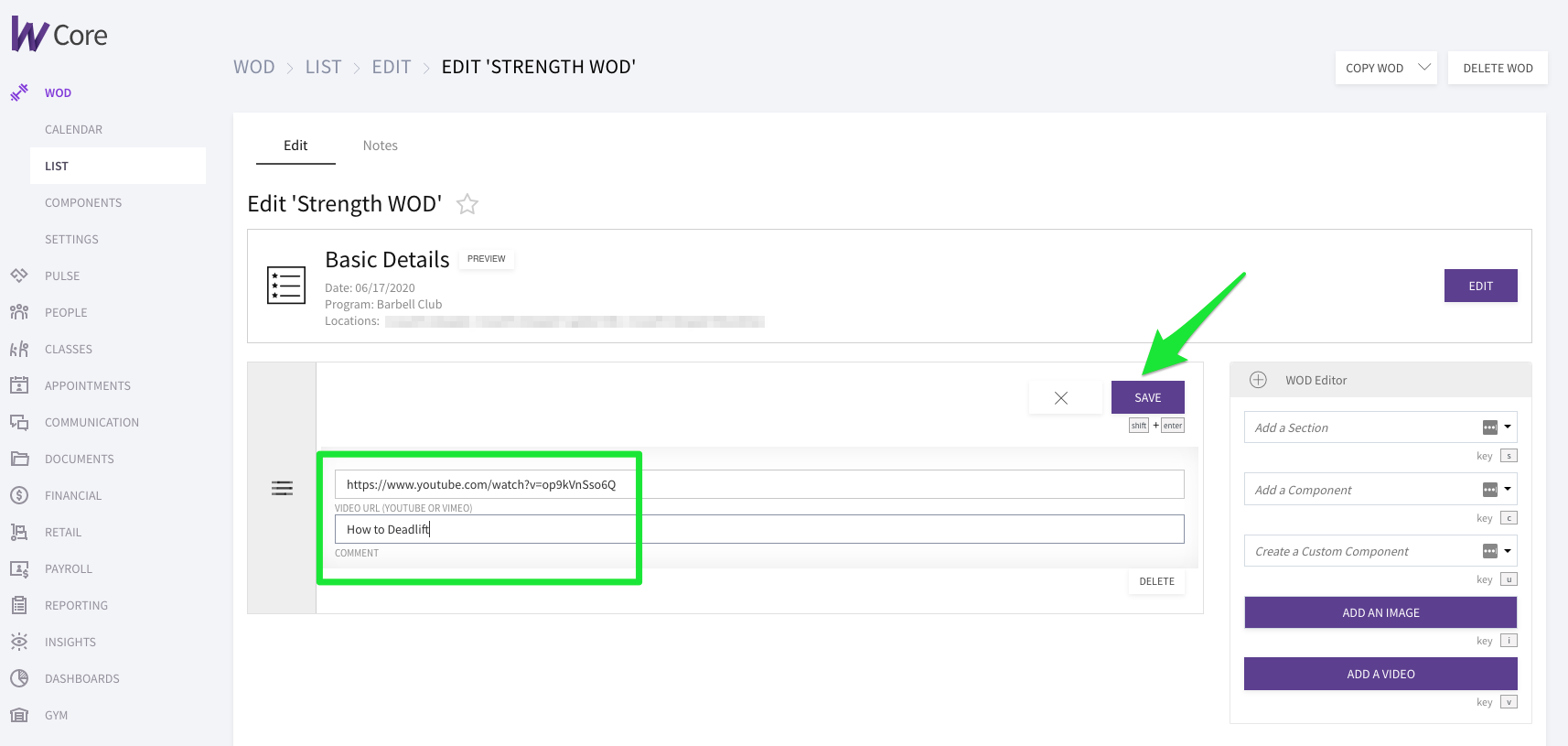 The video will then be embedded into your WOD!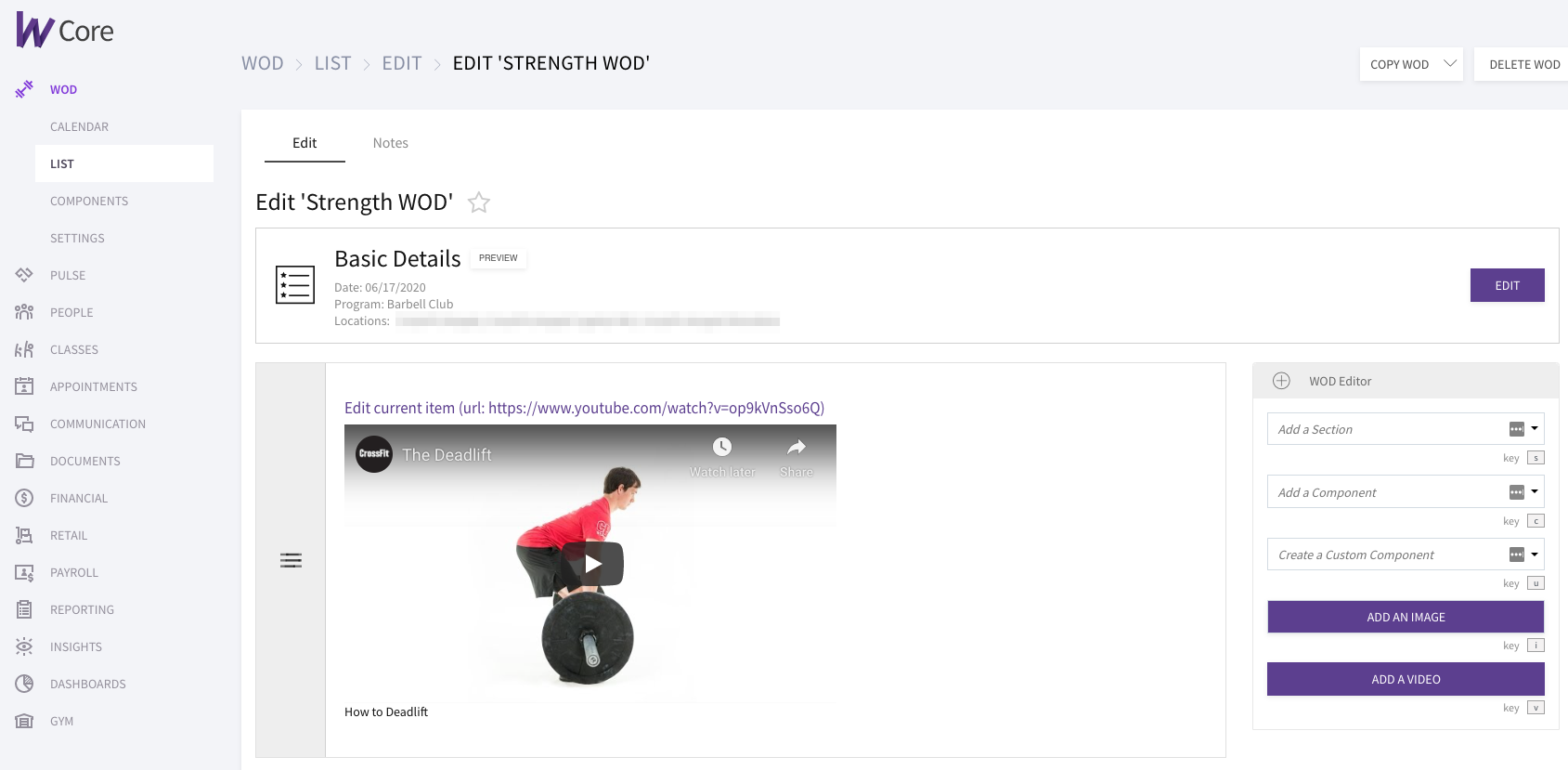 The video will be viewable from the Kiosk on each of the following screens:
WOD
Coachboard
Whiteboard
Your athletes can view the video right from their app! In the Wodify Athlete App, the video will appear as shown below: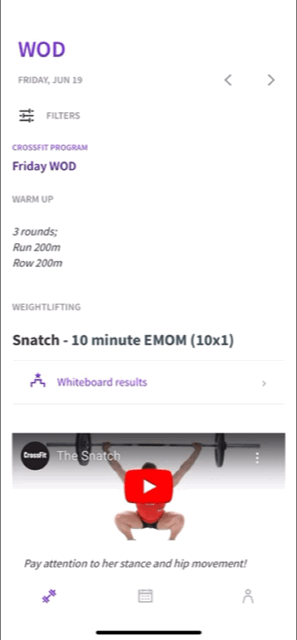 NOTE: Your YouTube video cannot be set to 'Private'. It must be Unlisted or Public. Here is more info on how to update your video's privacy settings.
To copy the URL from YouTube to Wodify, you have two options:
Copy the URL directly from the browser bar
(e.g. https://www.youtube.com/watch?v=ruI8t9148uA)


Copy the shortened 'Share' URL from YouTube
Copy the 'embed' URL from Share>Embed (without the quotes)